FULL STEAM AHEAD FOR RAIL INDUSTRY AWARDS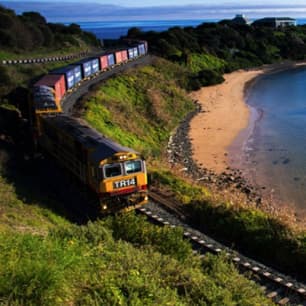 Nominations for the 2016 Rail Industry Awards have now closed, and the last few tickets are selling fast for the July 7th  evening dinner.
As a large contributor to the national manufacturing industry, and a key component of our infrastructure, the rail industry is once again hosting its annual awards event.
This year, all proceeds from the Awards are going towards the TrackSAFE Foundation, a charity that seeks to reduce the dangers, injuries, and fatalities that occur on our rail networks.
The dinner itself will be held in the Crown Towers, in Melbourne. It is a must-attend for those in the industry, and those who want to acknowledge the efforts of those who work within it.
For more information, visit www.railindustryawards.com.au