FULL HOUSE: FOODPRO 2017 SOLD OUT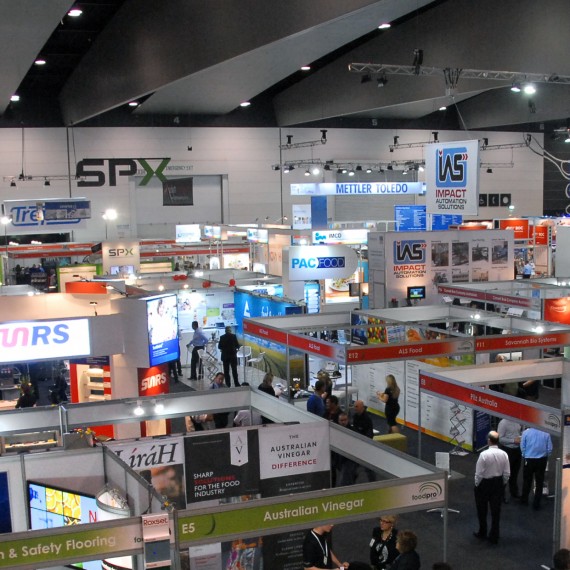 With several months to go before its opening, foodpro 2017 has completely sold out. The one-stop destination for technology and solutions for the food processing and manufacturing industry will be held from 16th to 19th July 2017 at the new Sydney International Convention Centre.
This year marks the 50th anniversary of the event, which claims to serve all aspects of the food manufacturing industry with essential opportunities to connect, network and do business.
In addition to an extensive array of new food processing and packaging equipment on show, visitors can also learn valuable information from the event's series of seminars, including "Labelling and the law", a seminar to be hosted by the Food Authority of NSW.
Several of the exhibitors have promised to launch new products at foodpro 2017. These include Gelita, which will debut Bodybalance, a novel collagen protein food supplement for increasing lean body mass and muscle strength and reducing fat mass.
Munters will launch its flexible ML/MX dehumidifier range to help food manufacturers to solve humidity and temperature control problems. And Unitherm Systems will present its recently patented process technology for producing precooked bacon slices in a spiral oven.
The Supply Chain Integrity Zone is an all-new initiative showcasing companies that offer traceability solutions specifically for smaller manufacturers. The zone is supported by Food Innovation Australia, and will also host a series of relevant seminars.
The foodpro event is colocated with the annual convention of the Australian Institute of Food Science and Technology. This two-day event will see upwards of 600 delegates discussing the topic "The future of food".
Covering more then 23,500m2 of the newly built Sydney International Convention Centre's exhibition building in Darling Harbour, foodpro 2017 will have the largest floorspace ever in the history of the event.
foodpro
03 9261 4500
www.foodproexh.com