FUGRO LOOKS DOWN UNDER FOR CONSTRUCTION SOLUTIONS
01-11-2016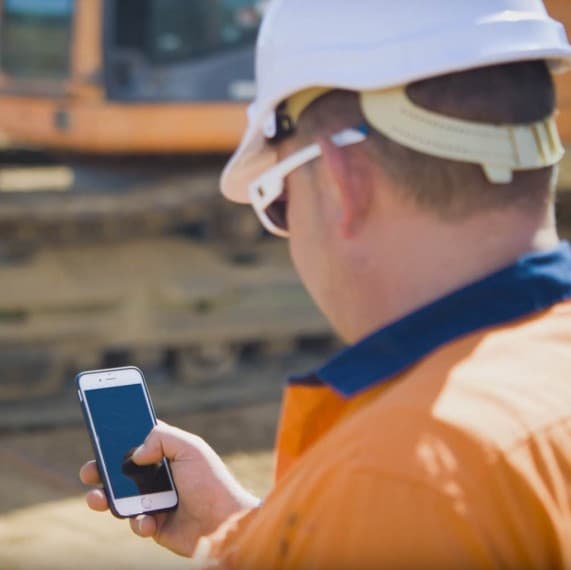 Australian-developed construction software is set to streamline major infrastructure projects in the Middle East. 
The program, QESTLab, gives engineers access to realtime data analysis of road materials, aggregates, and concrete. 
Developed by Spectra QEST in Adelaide, South Australia, it is has been used in major projects across the globe including the Dallas Fort Worth Connector in the United States.
Spectra QEST's Executive Director Stephan Mavrakis said the software reduced the testing time by eliminating paper-based processes.
"Normally things get delayed with about 30-40 people testing in the field and people don't get their information fast enough," he said.
"Our process is streamlined and everything is live and in real-time. The engineers get the results while people are still testing and it is immediately available in the laboratory.
"Processes that could take someone several days to do without a system, you can do in five minutes."
Dutch company Fugro's Saudi Arabian subsidiary, Fugro-Suhaimi, has long been a leading provider of materials testing services in Saudi Arabia and will use QESTLab to ensure their construction performs at peak efficiency.
Saudi Arabian oil company Aramco is the world's largest exporter of crude oil and is a major Fugro client for materials testing.
Fugro has previously used QESTLab, a Laboratory Information Management System (LIMS), in a number of geotechnical engineering developments and will use it for the construction of infrastructure projects in their extensive operations in Saudi Arabia.
When construction materials are tested on site, technicians can access QESTLab on mobile devices to manage material and soil quality.
The program includes pre-defined forms and dropdown menus where relevant information can be entered including material density and moisture levels.
It allows users to design, monitor, analyse and adjust mixes such as concrete and asphalt while they are processed, leading to significant production cost savings.
A study by the International Journal of Project Management found about 75 per cent of construction projects had an average time overrun of almost 20 per cent.
Mavrakis said although the allure of moving to the United States was tempting, South Australia's capital Adelaide was the ideal location for Spectra QEST's headquarters.
"We get high quality engineers from the universities here, primarily from the University of Adelaide and there are good mentors in South Australia, some of whom worked in Silicon Valley," he said.
"Adelaide is a great place to service the world from and we use Australia as a bit of a test bed. We try our ideas here and then introduce them to the global market."