FUEL SAVING SYSTEM TO BE DEVELOPED IN SOUTH AUSTRALIA
24-06-2016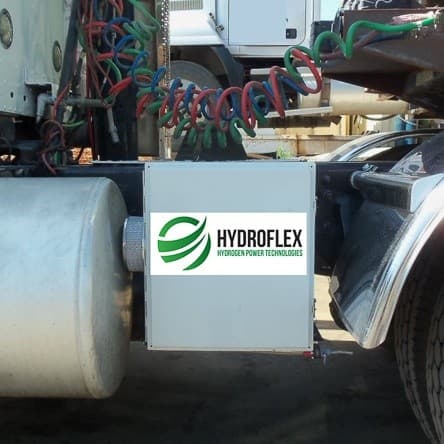 Hydroflex, a company originally from San Diego that relocated in Adelaide, Australia, are working on production on a fuel saving device for internal combustion engines in South Australia.
The system is preparing for its final trials of a hydrogen-based fuel reduction system, that can reportedly cut the use of fuel by 10-15% by reducing emissions and can be fitted onto existing petrol engines.
The company is reportedly focusing on larger engines and generators such as those on mining sites, haul trucks, ships, and other large vessels.
An independent test will being on the generators for the mining sector, along with trucks sometime in the coming weeks, with the first commercial units expected to be available for sale before the end of next year.
Chief Technology Officer and inventor Richard Connors, said that the business will continue t grow as demand increased, explaining that the new system, unlike the old catalytic converters and diesel particulate filters, the device uses hydrogen and oxygen to increase the amount of fuel burnt in the combustion process.
"We are in the process of identifying as many Australian suppliers for commodity parts – bolts, nuts, fittings – but my objective is to have as much of the components sourced here, purchased here, used here as possible," he said.
"All the IP will be manufactured in Tonsley in Adelaide."
"The good thing about this is it takes three guys two hours to put one of these systems together so that three-man team can put together 80 systems in a month. We will generate within our manufacturing family the skill sets required."
The device includes a 1.5 litre tank of water with an electrolyte in it. A small voltage of electricity is applied to the water to initiate electrolysis that creates hydrogen and oxygen vapour. The vapour is then piped through a standard rubber hose to the front of the air filter where it is combined with normal air to produce a hydrogen enhanced combustion process.
Hydroflex Chief Operating Officer Ron Basset said the company had already been approached by businesses in India, Philippines, Malaysia and the United States about becoming licensees to assemble and sell the product.
"They want us to go to the Philippines for test on buses in two or three weeks," he said.
"A lot of the other technologies out there are years away from commercialization, this is ready now and that's the most exciting thing about this project."
Version one is for vehicles manufactured up to 2010. Version two, designed for more modern engines, is about three months away.
"Then we will see version three in 18 to 24 months, which will fit in everyone's car and we envisage that people will be able to buy it and get it installed for between $300 and $400 that's our target," Basset said.
The company is looking to raise between $500,000 and $1 million (AUD) in capital in the next month or so to help accelerate the commercialisation.