FREQUENCY TRANSDUCER KEEPS WATCH OVER MACHINE SPEED
07-06-2018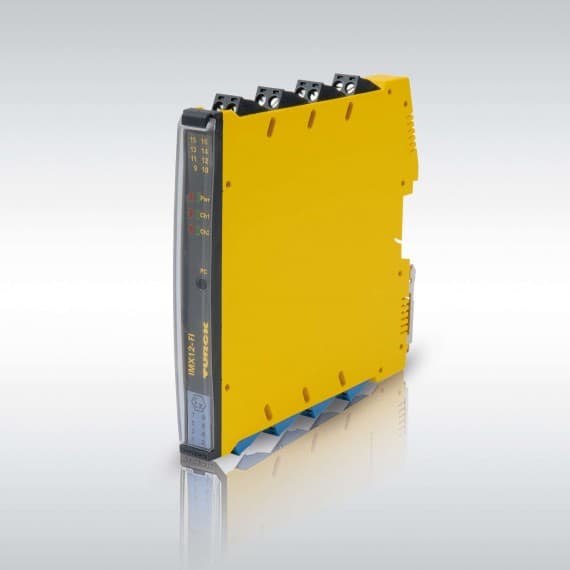 The Turck IMX12-FI frequency transducer can be used both as a rotational speed monitor and as a pulse counter, with single- and dual-channel versions both handling input frequencies up to 20kHz.
Besides transmitting the input frequency to the analogue output, the single-channel IMX12-FI can also monitor slippage, clockwise/anticlockwise rotation as well as checking for preprogrammed overspeed and underspeed thresholds. The two-channel version not only transmits each channel's input pulses to the corresponding analogue outputs, it can also transfer the difference between two frequencies to an output.
Users can adapt the IMX12-FI for each application using IO-Link and an FDT Framework such as PACTware. It can be run actively or passively over a current loop. Connection options include screw or cage clamp terminals as well as a DIN rail power feed.
The frequency transducer can be run from a wide power input of 10 to 30V DC, which allows it to be used in solar power or wind power modules. It is suitable for use in safety circuits up to SIL2 and meets the stringent EMC requirements of the process industry (NE21).
Turck
1300 132 566
www.turck.com.au