THE FRENCH CONNECTION OFFERS STUDENTS HIGH-TECH EXCHANGE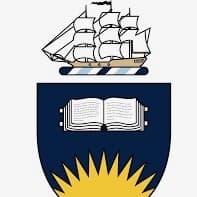 The best and brightest students from France and Australia will have the opportunity to be immersed in the latest engineering technologies in both countries under a memorandum of understanding between Flinders University (Adelaide), leading technology firm Thales and the French Embassy.
The MoU launches a program for French students to be based at Flinders University for periods of up to 6 months as part of research internships, reciprocating an existing arrangement through which Flinders students undertake placements in France and further deepening the existing relationship between Thales and the university.
High-performing students will be selected for internships supported by Thales and delivered at the university. South Australia is a focal point for $90 billion of defence manufacturing, including the future submarine and frigate projects.
The agreement was signed by Christophe Penot, French Ambassador to Australia, Dr John Best, Chief Technical Officer of Thales and Professor Colin Stirling, Vice-Chancellor of Flinders University at an official reception at the French Embassy, attended by French Minister for Higher Education, Research and Innovation Ms Frédérique Vidal.
Dr Best says the exchange of research knowledge is central to advancing the defence sector.
"This is all about attracting and nurturing the best and brightest in both Australia and France, opening up fantastic opportunities for closer collaboration with Thales on a global scale," he says.
"To ensure these students have hands-on, practical experience in the research, design and development of world-class high technology solutions, we're designing activities that will allow them to engage with Thales before, during and after the internship, including company briefings and site visits that will inform their research projects."