FREIGHTER'S NEW LOAD RESTRAINT GATES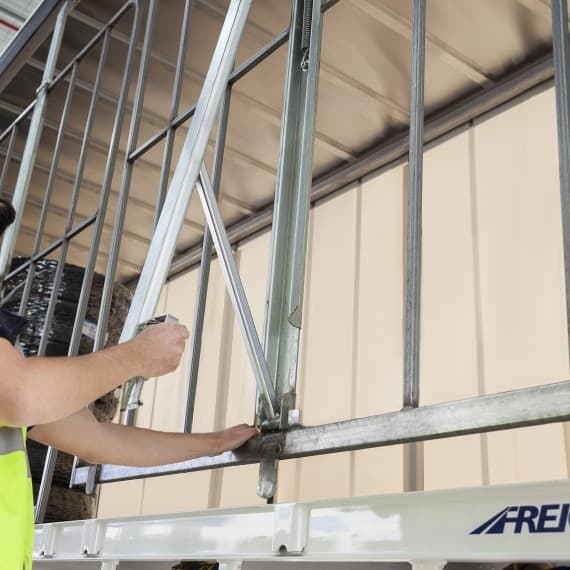 Trailer manufacturer Freighter has announced the release of two new load restraint gate systems, both designed to improve OH&S conditions and operate in a more efficient manner.
The trailer manufacturer said that the new load restraint gates (designed for its range of Tautliner trailers) are available in two models: a premium "Sliding Post Load Restraint Gates" model and an entry level "Hanging Load Restraint Gates" model.
According to Freighter General Manager, Mario Colosimo, the Sliding Post Load Restraint Gates feel virtually weightless during operation thanks to the inclusion of an integrated spring. 
"It's a significant work health and safety advantage," said Mario.
"We have practically eliminated the risk of shoulder injuries from lifting heavy gates and, because they are fixed to the trailer, there is no chance of gates falling on the driver as they are effortlessly opened and moved aside."
The posts and all other components are integrated within the gates, meaning the six gates on a standard 22 pallet Tautliner can be opened in just six simple movements, for optimum speed of loading and unloading.
"The unique and innovative gate mechanism also allows for the removal of additional moving parts in comparison to a number of existing systems, which increases reliability and uptime." Mario said.
Freighter load restraint gates are available now in varying heights to suit individual freight requirements network, so you can be sure of professional advice and support Australia-wide. Freighter trailers are renowned for their high payload, innovative engineering, resale value, integrity and reliability - all backed by a nationwide 2 Year Warranty.