FREIGHT OPERATORS SQUEEZED BY OVERREGULATION AND COSTS
28-05-2018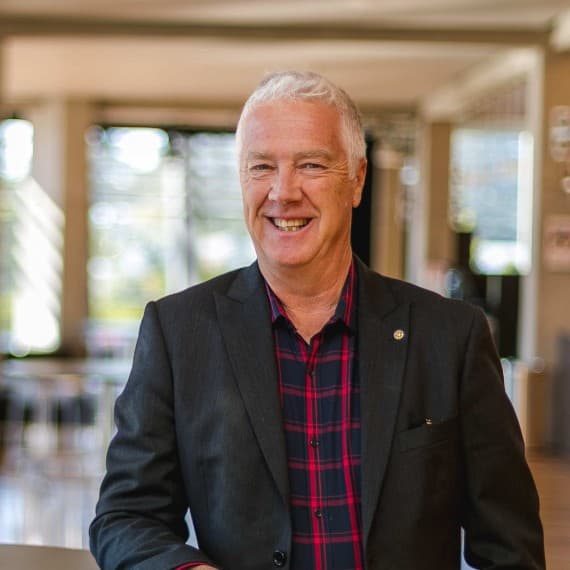 There are big issues facing freight operators.
According to Road Freight NSW CEO Simon O'Hara, infrastructure charges imposed by stevedores and National Heavy Vehicle Regulator constraints on truck weights for container movement are the two biggest challenges.
O'Hara points out that truck weights haven't been reviewed since the 1980s. A six-axle semi-trailer can still only legally carry a maximum of 42.5t. O'Hara argues that these constraints should be lifted to 44.5t (an increase of less than 5%).
The NSW Road Freight Association represents more than 100 freight companies in NSW that not only carry containers, but also general freight, dangerous goods and oversize and overweight loads.
Tolls are also huge challenge for freight operators. Some organisations are paying more than a $100,000 per month to road toll organisations.
Then there are infrastructure charges that stevedores levy as port operators seek to recover their own costs. More than $35.00 per container allegedly finds its way through the supply and demand chain to impact on CPI.
But it's not just freight that's feeling the price hike squeeze. There are squeezes on everywhere.
This is why O'Hara is calling for an independent umpire to police costs at the ports and on the roads.
In addition, there are multiple "regulators" that govern the roads and freight compliance frameworks in NSW alone.
Industry stalwarts like Leigh Smart from dangerous goods transport specialist Formula Chemicals – who has led industry committees for years - believes the transport industry is becoming over-regulated.
He says: "The industry has at least four regulators: the Highway Patrol, the RMS, the EPA and the NHVR - each has its own role."
Sometimes regulators do co-ordinate with each other. An example is the recent "Rolling Thunder" initiative staged by the NSW Police and the RMS as an inspection blitz on heavy vehicles. This exercise allegedly led to the issuing of more than 2000 defect notices in the eastern states and territories including SA.
Transport companies and independent operators are trying to make a fair profit; but it's a tight squeeze.
Get it wrong in the compliance space, and the fines on both a corporate and personal level for staff and directors can be substantial.
Smart says the industry's first priority is to look after drivers.
Training, support, team building, appropriate incentives, medical health checks and regular driver communication programmes are all critically important, as are daily operational reviews and checks for drivers and their allocated vehicles.
Drivers are typically not allowed to drive for more than 14 hours a day, and so driving fitness and compliant vehicles are key.
Leigh Smart believes that the transport industry should spend more time and resources on driver support to achieve consistency across the driver fleet.
Responsibility for drivers is currently vested in the transport companies, with the result that drivers can experience differing proprietary standards of support across differing organisations. That's not good enough, Smart believes.
However, that is all about to change with the new chain of responsibility (CoR) regulations from the National Heavy Vehicle Regulator (NHVR) coming in to force on 1st July.
Crucially, the new regulations expand the responsibility throughout the supply chain.
In the words of the NHVR: "If you consign, pack, load or receive goods as part of your business, you could be held legally liable for breaches of the Heavy Vehicle National Law (HVNL) even though you have no direct role in driving or operating a heavy vehicle. In addition, corporate entities, directors, partners and managers are accountable for the actions of people under their control. This is the chain of responsibility."
In a nutshell, the chain of responsibility will include the driver, the driver's employer, the prime contractor (if the driver is self-employed), the scheduler, any loaders or unloaders and their managers, and both the consignor and consignee of the goods being transported.
Members of the chain will be held responsible for their parts in any incident. These might include: breaches of fatigue management requirements or speed limits; breaches of mass, dimension, or loading requirements; and any case where instructions, actions or demands to parties in the supply chain cause or contribute to an offence under the HVNL.
This might include schedulers whose business practices place unrealistic timeframes on drivers and loading managers whose loading/unloading times cause a driver to exceed the speed limit.
A further challenge facing the supply chain – in common with manufacturing industry – is Australia's spiralling energy costs. And this pressure is being felt particularly in the refrigerated storage sector.
According to Marianne Kintzel, Executive Officer for the Refrigerated Warehouse & Transport Association (RWTA) of Australia, the cold storage industry is currently being dealt a heavy blow through impacts of massive increases in retail power costs federally.
"There is a real threat to the viability and stability to our undervalued and vital industry which is the cold storage sector, including many members of the RWTA," she says. "There have been conversations with ministers to discuss that the Federal Government take all measures within its power to resolve the current impasse on the national energy market which is driving energy prices to unsustainable levels."
Many refrigeration-heavy industries, including dairy, red meat, chicken and general food processing industries and large-scale cold storage industries are far ahead of others in terms of adoption of energy efficiency measures.
There has been significant effort and investment applied by the industry to reduce the energy cost burden.
According to Marianne Kintzel: "RWTA would like to highlight some specific and underutilised opportunities unique to this industry which, coupled with some innovative business models and government support, could substantially ease the energy cost pressures seen by RWTA members."
Kintzel points to the fact that large-scale cold storage sites are prime candidates for the application of two key technologies that are already having a major influence on the Australian energy market, namely large scale solar power generation close to the main areas of energy use, and immediately deployable demand response capabilities that can be deployed without disruption to productive site activities.
There are also new technologies such as phase change material that can be deployed within the storage areas to enhance the energy storage capacity. This is a mature technology that will be installed at a major demonstration project in Southern NSW this year, as part of the Arena funded Realm project.
"The Federal Government is in a strong position to facilitate the requisite feasibility studies and co-ordinate the negotiations with suitable private energy companies to obtain the best combined deal for such large-scale power generation and demand response arrangement for participating RWTA members," concludes Kintzel.
Pete Jeans is Chief Operating Officer of SMO Sydney.