Free compressed air product guide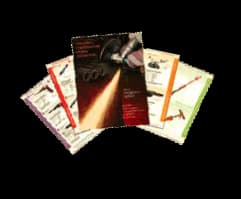 The 2013 Industrial Air Tools product guide is now available free on request.
The 352-page guide features a complete range of industrial compressed air products.
This includes air compressors through to hose, fittings and air preparation units as well as air powered tools, blow guns and vacuum cleaners.
The IAT Product Guide contains the following user-friendly features:
• Colour Coded sections for easy brand identification
• Separate page numbering of each section for quicker location
• Quick find index inside front cover
• Quick find index outside back cover
• Comprehensive Part Number index at back
• Comprehensive Product Description index at back
• Comprehensive Conversion Factor section at back
• Easily personalized
You can order a copy now from Industrial Air Tools.
Industrial Air Tools
Ph: 1800 62 72 82