Published 14-11-2019
| Article appears in November 2019 Issue
FOUR-STEP METHODOLOGY TO SUSTAIN DANGEROUS GOODS COMPLIANCE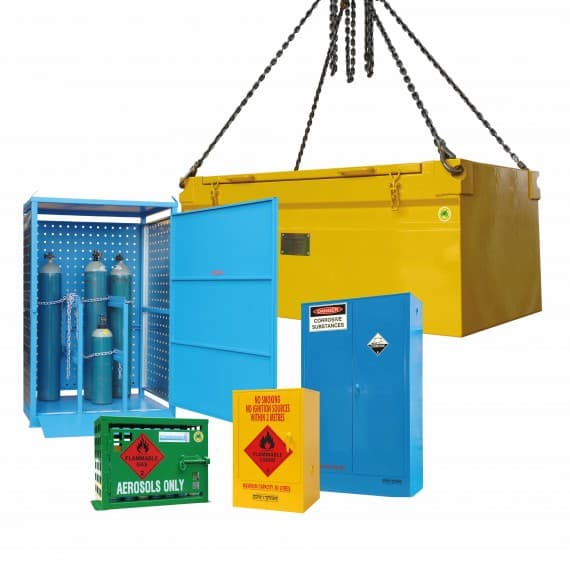 With 26 years' experience in the design, manufacture and delivery of storage solutions for all applications of dangerous goods, Storemasta works alongside industry in a way that facilitates continuous improvement of safety standards and efficiencies around the storage of chemicals and other dangerous substances ranging from explosives to alkalis, oxidising agents, herbicides, toxic gases, and flammable liquids.
The company has a four-step methodology that provides an easy and efficient way to reduce risks and improve efficiencies in the storage and management of hazardous substances.
Identify: First, the company's experts sit down and ask the hard questions to discover the customer's challenges and objectives.
Assess: After identifying all chemical hazards during the onsite audit, Storemasta carries out risk assessments to understand the nature and harm associated with each hazard. These dangerous goods risk assessments allow the company to quantify the level of risk associated with each hazard by determining the severity and possibility of an incident occurring.
Control: Following the site audit and risk assessments, the company works with the customer to implement a successful solution to mitigate the risks associated with the chemical hazards. Storemasta's Australian based manufacturing facility has the ability to design, manufacture and deliver tailored solutions that meet specific requirements.
Sustain: Once Storemasta has implemented a solution to mitigate all risks, it works with the customer to set up a system to sustain compliance with dangerous goods standards and regulations. This programme consists of regular compliance audits, risk assessments and scheduled maintenance services.
Storemasta
1300 134 223
www.storemasta.com.au