FOUR REASONS WHY NATIONALLY RECOGNISED FORKLIFT TRAINING IS ESSENTIAL
08-05-2015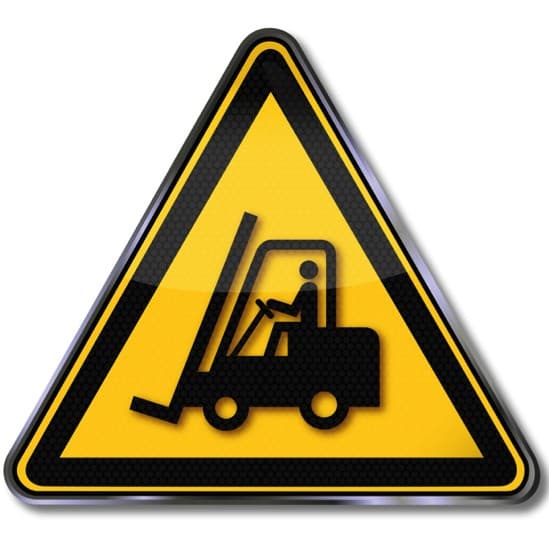 By Mark Partridge
 
In an industry that's constantly evolving, having the right qualifications and workplace knowledge is crucial.
With worker fatalities on the rise, the construction and mining industry is definitely one of the most dangerous – so we need to be prepared.
Thus, adequate training and having the right set of skills and knowledge is absolutely essential – especially in such high risk work.
Training that is nationally recognised and accredited not only enables you to minimise work risks but it ensures you have the right licenses to be doing the job in the first place.
Here are four reasons why it's imperative to be qualified in nationally recognised forklift training:
1. High risk work safety

The model Work Health and Safety Regulations classifies scaffolding, dogging and rigging work to be of a high risk. It also involves using forklifts, reach stackers, cranes, boilers and boom-type elevating work platforms. Candidates that wish to work in an industry that includes high risk work need to apply for a specific high risk work license in order to be qualified.
It's important to keep up to date with the changes in the high risk work safety licenses to make sure your qualifications are current, and your work type classified under the high risk work section.  
In the construction and mining industry, managing work risk is number one priority.
According to Safe Work Australia, there were a total of 17 fatalities for construction last year and 10 for mining. To ensure that employees have the skills and knowledge to perform high risk work, the value of nationally recognised forklift training is undeniable.  
2. Better job opportunities

Although the safety of workers is number one priority, obtaining relevant qualifications – including a forklift license creates better job opportunities.  
By increasing employment options, forklift operators gain a real sense of job satisfaction once qualified.
There are two types of forklift licenses available to assist in creating a wider range of job opportunities. LO enables you to only operate an order picker forklift and a LF permits you to operate any time of forklift (expect an order picker).
Because the mining and construction industry both require a nationally recognised forklift ticket to employ you, undergoing the right course for the job will be required.
3. WorkSafe requirements and OHS outcomes

Depending on your location, WorkSafe requirements are in place to ensure better preventative approaches are facilitated in this line of work. In Australia, the Australian Safety and Compensation Council (ASCC) coordinates national efforts to prevent workplace injuries and deaths, with a specific role to improve Australia's occupational health and safety performance.
To keep in line with this, training certifications that are nationally recognised need to be issued to all required staff.  Rules and regulations are in place to minimise risks and protect both the company and the health and safety of staff.
4. Competency of skills and relevant training

As a worker or employee, you have certain rights and responsibilities to ensure you're not putting yourself or others in danger.
For WorkSafe and legal reasons in both the mining and construction industry, it's a general requirement that any person performing high risk work holds a relevant license.
While it's recommended anyone wanting to break into the industry arranges their own training qualifications, some companies will provide staff with relevant training and completion of your forklift ticket.
In order to be eligible for the license, you will need to demonstrate competency in the safe performance of high risk work under your workplace conditions. Any training, assessments and experience required by the licensing authority to grant you the qualifications must be obtained.
Throughout a forklift training course, you'll gain an array of essential skills that can be applied to all aspects of work. These skills will not only strengthen your job opportunities, but maintain a high level of safety throughout the workplace.
Some of these skills will include (but not limited too) safe operation of the forklift, including shut down and secure, identification of hazards and the control measures you should use, assessment of forklift load weights, safest path of movement identification, post-operational safety checks and more.
To continue a high-expertise work health and safety training, your qualifications will be nationally accredited. Whilst the licensing requirements can vary from country to country, obtaining the right skills in your location can provide the perfect foot in the door for other worldwide mining and construction ventures.
Mark Partridge is Managing Director of Training Course Experts, a Western Australian owned and operated Registered Training Organisation.