The four letter word that can turn people away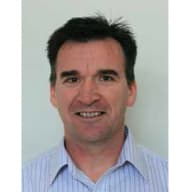 I don't use the "safe" word anymore!
The "s" word has such a poor reputation I find it can turn people away.
Maybe they have had enough of the policeman approach, or, the threat of legal action or the use of the "s" word to justify an otherwise unjustifiable decision?
It's ironic that the profession dedicated to the prevention of harm to our most valuable resource, our people, appears to have a credibility issue.
But, we all need our people to be safe; no one wants to get hurt. There are social, economic, reputational and moral costs associated with harming employees.
Given this huge pressure to prevent harm, how can organisations show they are doing all they can (i.e. comply with their legal requirements) to prevent harm, and actually prevent harm?
There are three components of a capable organisation: (see diagram below)
Systems: including all the hardware, software and management processes required to deliver the organisations products and services;
Leadership: ensuring all people who are responsible for managing others have the necessary skills to be a leader, and
People: ensuring employees are competent to do their work, and are engaged in the business and their team
When these three components work together, i.e. Targeted Systems, Effective Leadership and Engaged People a capable organisation can become a successful one.
Success relies on a partnership between leaders and their teams, a sharing of responsibility.
If I had to pick one of these components as a priority, I would pick Leadership. Effective leaders can modify systems to the needs of the business, and drive the engagement of their people. Leaders must set the expectations and behaviour of the business, providing the limits in which the rest of the organisation works.
This is known as setting the "tolerated" risk in the business.
Once a leader understands how to set and manage the tolerated risk, and engage their people they are on the journey to managing the level of injury risk, in other words preventing injuries.
Preventing Injuries is after all what we want to achieve: and if people can see a logical and easy to understand process, the "s" doesn't come into it!
*Dr Marcus Cattani is educated in Occupational Health and Hygiene and has worked for over 20 years in the manufacturing and resources industries. He currently runs a consultancy, which provides the technical resources required to manage risk of injuries, including an innovative solution to train leaders in operational leadership and how to sustain an organisations focus on preventing harm.
Cattani Consulting
Ph: 08 6270 6357