FOUR KEY TIPS TO PREVENT OUTAGES IN MANUFACTURING LINE MACHINERY
08-10-2015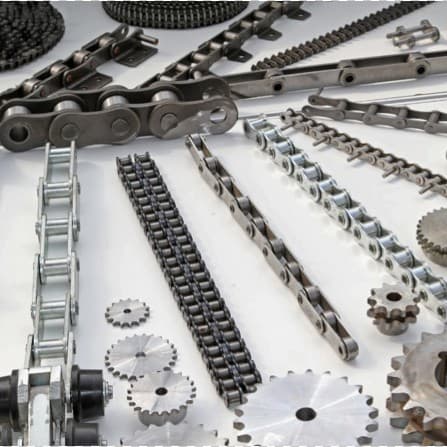 By Barton Henderson
Delivering manufacturing lines that are smart, efficient and integrated is becoming a priority for companies. Business owners are constantly seeking new ways to keep production running smoothly and prevent outages from happening to ensure money from downtime is not lost.
Keeping production lines in good working order with a continuous supply is absolutely essential to the success of your business.
Outages are notorious for costing businesses thousands of dollars in lost productively and can even damage the reputation of the business with customers or suppliers receiving orders late.
Using manufacturing machines can bring a company to a point where they're relying fully on the latest tools for operations to function smoothly – but downtime for production are more likely to affect the business bringing it to a standstill. And while employees can step in to keep the production lines running, when a critical piece of manufacturing technology fails, you can start losing money almost instantly.
Here's a few top tips to prevent outages in your manufacturing line.
1. Training for early detection
Proper staff training is essential in preventing downtime and to keep everyone in the company on the same page.
All workers must be supplied with relevant and frequent training before operating or maintaining any machinery. Not only will this promote a safer worker environment, but it will ensure staff are in a position to diagnose any potential machine manufacturing problems that could potentially hold up the production lines. By providing adequate training to line staff, employees can identify warning signs and report early to repair technicians so small issues are fixed before they become a bigger problem.
Every type of machinery has different safety features and techniques required for operation. Only those qualified should be using the piece of equipment, maintaining it or diagnosing problems with it. To keep staff safe and machinery in the best working order employees are required to have the proper skills to make recommendations for any modifications needed to make the process easier, more effective and safer.
2. Plan for preventative maintenance and checks
Preventative maintenance is maintenance checks that are regularly performed on manufacturing machines to lessen the likelihood of them failing.  To prevent downtime in production lines due to machine failure, an equipment maintenance strategy should be in place to promote replacement of a machine at fixed intervals, regardless of its condition at the time. The machine can also be overhauled or remanufactured at this time.
Preventative maintenance checks usually falls into two main categories – minor and major. Minor preventative maintenance on your machines is a basic maintenance to ensure it is at its peak performance. For example; cleaning of the equipment, lubrication and routine adjustments. Minor preventive maintenance is in place to make sure the basic needs of the machines are being addressed in a timely and efficient matter.
Major preventative maintenance and checks will include a minor service, but it also address potential equipment failures too. Services should be scheduled based on run hours of the machine to determine how components are working. Some crucial line machinery components to look out for in a major service can include the following:
·       Bearings: Make sure bearings are oiled and working effectively.
·       Sensors: Check that they are in working order.
·       Gears: Check for wear and tear, seals and gearbox bearings.
·       Belts: Because belts are one of the core machine elements, check rotation and make sure there is no slippage. Check lubrication too.
·       Sprockets and chains: Check for strength and ensure chains are not rusted or corroded and in proper working order. Chains should also be suitable for both high and low temperature conditions with anti-corrosive protection.
·       Pulleys: Look for friction wear.
·       Power transmission: Check electric motors, gearboxes, motor mounts, locking elements and drive belts.
By scheduling both minor and major preventative maintenance checks, the reliability of your manufacturing machines is better assured.
3. Plan for predictive maintenance
Also known as a right-on-time strategy, predictive maintenance requires a solid mix of employee training skills and technologies. This method works by combining performance data of the equipment with operator logs and maintenance histories to make better decisions about machine maintenance requirements in a timely manner.
Performing right-on-time maintenance is critical to preventing line machine failures that can result in costly production interruptions. The two primary reasons for a production line stopping are due to regularly scheduled maintenance checks or equipment failure. By using a fully automated process like predictive maintenance, the data that's gathered from operator logs and maintenance reports are analysed in real time and can quickly detect failure patterns and root causes of equipment problems.
4. Financially plan for repairs
Manufacturing machinery to keep production lines running smooth comes at a cost. Whilst machine insurance will cover a good chunk of failure problems, if not all of it, repairs will be coming out of your company budget. Thus, it's crucial to have a financial plan in place that's specifically set into your yearly budget to cover these costs.
Because maintenance checks should be run on a regular basis, you will need to take these costs into careful consideration.
Without implementing line-items into your business budget, it could significantly affect your bottom line, due to production downtime and inability to fix the issues.  
Barton Henderson is Manager at Statewide Bearings, distributors of bearings, lubrication and other essential parts for effective and reliable line machinery with branches throughout Australia.