FOUNDATION SUPPORTS CHILDREN'S CHARITIES AND CONSERVATION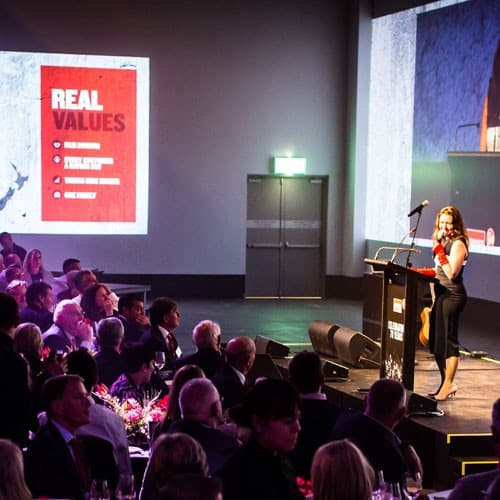 Kirsty Kovacs launches the Kennards Hire Foundation
Kennards Hire has celebrated its 70th anniversary with the launch of the Kennards Hire Foundation, an organisation that will donate $7 million over the next five years to its nominated charities.
The Kennards Hire Foundation aims to make both Australia and New Zealand better places for future generations by significantly improving the lot of disadvantaged young children. It will also fund conservation projects to support a vision of a better world for future generations.
Children's charities covered by the foundation include Stepping Stone House, the Smith Family Learning for Life Programme, Kids Xpress, BackTrack, and Nawarddeken Academy in Australia. KidsCan and the Springboard Trust will be the first recipients in New Zealand.
The foundation will also support Taronga Zoo, Australian Wildlife Conservancy and Bush Heritage.
Kirsty Kovacs is Director of the Kennards Hire Foundation. In launching the new organisation she said: "Whilst the Kennards Hire business has been giving to charities for over 20 years, we wanted to celebrate and formalise our philanthropy. So we have created the Kennards Hire Foundation as a formal structure to give back to organisations that we believe can provide real change."
"One of Kennards Hire's values is 'One Family'. We are a family business and so we appreciate that family is at the heart of every human being. It gives you belonging, it gives you purpose and it is what makes you whole. Many of these charities give a hand up to those who need it, and an education or other opportunity, which they wouldn't otherwise receive. But what most of these guys do, is give them family, give them belonging and give them purpose".
In 2017, the family-owned Kennards Hire donated more than $1.2 million to community groups across Australia and New Zealand. The Kennards Hire branch network will continue to support and contribute to local charities, schools, sporting and community groups.