FOSTERING INNOVATION AND CREATIVITY IN AUSTRALIAN ORGANISATIONS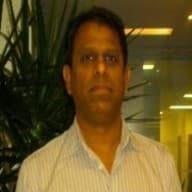 Innovative and creative thoughts are often the fruits of extensive efforts, and several techniques are available to nurture those kinds of thoughts, especially in the decision-making process. Some techniques focus on group interactions, others on individual actions. In Australia, the most popular technique is brainstorming. Although this may result in new ideas, it would be incorrect to assume that creativity flourishes only in groups, as many kinds of group discussions can inhibit creativity, and often do.
Organisations have different strategies to foster innovation, creativity and a tolerance for new ideas. At Ramsey Health Care, autonomous operating units are encouraged to innovate, and the organisational culture allows employees to think and act differently. BlueScope Steel is always keen to innovate and provide astonishing outcomes. Most of its sales are derived from products that are less than five to 10 years old, and its researchers are encouraged to spend 10 per cent of their time on their pet projects and allocate time and resources to working on high-risk products with a potential of high payouts. Xero and Telstra engage in joint projects with customers to develop new products.
At some ASX listed companies, information sharing is greatly encouraged, and although financial measures act as a control, the real control comes from peers who review each other's work. Salaries and promotions are linked to the development and commercialisation of products.
Generally, when a person in the organisation has an idea for a new product, he or she forms a team consisting of individuals from the technical, manufacturing, marketing, sales and finance departments, which works on the product's design, production and launch.
But innovation and creativity face challenges when companies continue cost-cutting. Also, creative individuals may be disruptive and ignore established policies, rules and regulations. As a result, a lot of hard work is needed before we call an organisation innovative.
M Khaldoon (Kan) is an MBA (Aust), certified Six Sigma Black Belt, auditor and trainer, currently working at Sayfa as Quality and Continuous Improvement Manager. He has more than 17 years of experience in automotive, aviation and oil and gas with multinational organisations.