A formula that can save Australia's Manufacturing sector
31-08-2010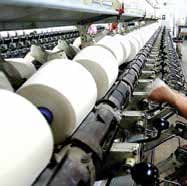 Manufacturing – once the reliable workhorse of the Australian economy – is now facing more challenges than ever before.
The manufacturing sector employs almost one million Australians, yet it accounts for less than 10 percent of Australian GDP – down from 29 percent in the late 1950s.
The sector's vulnerability was highlighted by Holden's recent announcement it will cease vehicle manufacturing in Australia.
What's the answer? How do we revitalise this key sector and build a future for Australian manufactures among the world's most advanced nations?
And critically, how can we compete with low-cost, regional manufacturers, particularly in Asia?
The Australian Government is currently proposing that we transition from heavy industrial manufacturing – ships, cars and steel – to high value added production.
The Government's proactive policy is arguing for a focus on intense innovation in high- tech manufacturing, using advanced processes, materials and technologies.
This way, so the argument goes, we can improve our competitiveness against Asian manufacturers, re-energise our entrepreneurial talent, and – hopefully – develop high-value, niche export markets.
That's a nice example of visionary thinking.
But Australian manufacturer Mr Matt De Carolis is staking his workaday future on a much more practical, down-to-earth approach.
Mr De Carolis has had more than 25-years experience in the construction industry.
His firm De Carolis Constructions Pty Ltd is based in Melbourne's North – an acknowledged hub of economic vibrancy.
With a population of about one million, the area encompasses around 22 percent of Melbourne working age population.
Its 55,000 businesses contribute about 10 percent of Australia's exports and 20 percent of Victoria's manufactured exports.
In a recent survey, some 64 percent of Melbourne's North manufacturing firms said that 80 to 100 percent of their production would go overseas – only
36 percent said their production would remain in Australia.
According to Mr De Carolis Australian manufacturing is currently under enormous pressure to find the right mix between "localizing" and "globalizing" its supply chain. For many Australian firms getting this balance right is critical to their success.
"The sector is constantly being stalked by increasing costs, compliance and consolidation, says Mr De Carolis.
"Manufacturing is finding it hard to survive let alone expand. So, why in this environment are firms heavily investing in plant and machinery?"
A 2012 survey of manufacturing in Melbourne's North revealed that 66 percent of manufacturing firms had completed significant upgrades to plant and equipment in the last five years.
Apparently firms of all ages were upgrading their plant and equipment, some even reporting a constant round of equipment upgrades to remain competitive.
And yet 37 percent of these firms said they expected volumes to be less in 10 years' time, and nearly half said their firm was less profitable than it was 10 years ago.
Which means that, despite all that investment for many businesses, volume production is going down while the cost of production is going up.
But there is a way out, according to Mr De Carolis.
"We call it 'Smart Manufacturing'.
It entails matching and maximising the expertise of overseas specialists with De Carolis' own in-house manufacturing, building and fit-out capabilities. It can be summed up as working Better, Faster, Smarter – an approach that achieves the best results for our commercial and industrial clients," he said.
The De Carolis manufacturing operations are 50 per cent "intellectual" and 50 per cent "finalisation."
The company's strategy is to source major components either locally or overseas and to finish them to our detailed specification in our own factory.
"Having our own manufacturing facility means when something isn't quite right with externally supplied components, we can fix it immediately. In other words it incorporates agility into the project delivery process," says Mr De Carolis.
"Smart manufacturing also offers greater control and the ability to meet tight deadlines. It enables us to make quick adjustments rather than being forced to rely on major manufacturers to make last minute changes.
"On top of that it's far more capitalefficient than outlaying millions of dollars on major machinery to undertake the entire manufacturing process yourself."
At present, De Carolis has embarked upon a Smart Manufacturing expansion program. It plans to expand its Melbourne North head office and triple the capacity of its adjacent Smart Manufacturing facility.
When completed, this will allow it to take on 87 full-time employees such as tradesmen, administrators, labourers and managers.
Understandably, Mr De Carolis has no time for those prophesying the doom of Australian manufacturing.
"We believe in the future of manufacturing in Australia. We believe in taking a smarter approach and not seeing success as something judged on size and turnover alone," says Mr De Carolis.
"The quality of our innovation and the quality of our delivery is the key. Another essential is the systems we employ. An Australian manufacturer should either acquire or develop the best possible systems and never cease looking for an even better solution. Indeed, the speed of change across every industry – including construction – means all manufacturers should be committed to a process of continual development and improvement.
"I believe the key to on-going business productivity and viability rests with systems and processes – lean systems and manufacturing innovations that will optimise supply chains, quality, materialflows, stock management productivity, equipment up-time, preventativemaintenance, housekeeping and safety, he says.
"As part of our Smart Manufacturing expansion project, we have carried out a detailed analysis of the skills that exist within the soon-to-close Ford Broadmeadows manufacturing facility. It is our intention to source as many highly skilled and trained Ford employees to fill future positions within our expansion program."
Mr De Carolis sees productivity – or the lack of it – as the prime concern of Australian manufacturing.
"The skills are here, but Australia needs to jettison its 1970s thinking and re-align its manufacturing priorities, which must include the retraining and up-skilling of the labour force, he says. "The industry's future will depend on highly skilled workers and the manufacture of high value-added components."
De Carolis has currently 15 jobs running at the same time. With a successful track record in commercial construction, refurbishment, fit-out and construction management and incorporating a manufacturing facility to support its operations, the firm has grown to a financially stable and sizeable organisation that can confidently take on any project.
Manufacturing Australia Chief Executive Sue Morphett recently said that she is optimistic that manufacturing in Australia can re-bound after 10 years of difficulty.
Mr De Carolis endorses her optimism.