FORKLIFT TRAINING RESPONDS TO DOUBLE-DEEP DANGERS
05-06-2017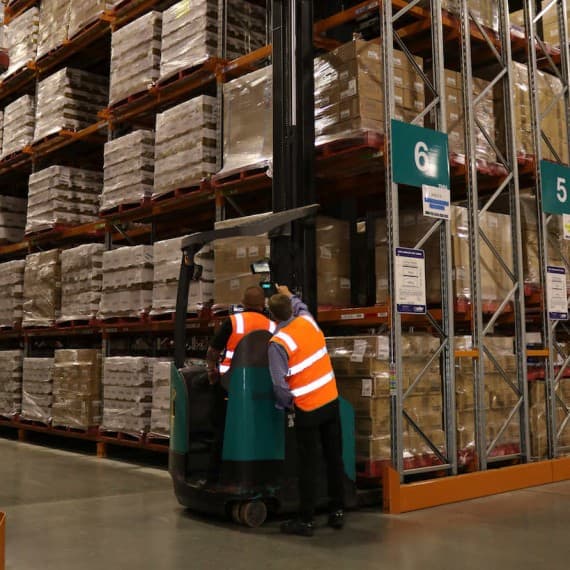 A new reach-truck driver-training course from Crown Equipment aims to reduce accidents associated with the use of double-deep racking systems.
Originally developed for Customised Solutions – a division of the Toll Group - the double-deep training course focuses on safe and efficient methods for approaching, departing and monitoring loads when placing and picking pallets from steel storage racking systems.
It also covers use of operator aids such as auto-levelling systems and cameras and also the functions of particular pieces of equipment and more.
According to Mark Cowley, Executive General Manager at Customised Solutions, an analysis of safety incidents involving pallet placement into racking systems revealed that a high proportion were related to double-deep racking.
"Given the potential of these incidents to cause serious injury if products were displaced, it was imperative to look at all aspects of racking design and driver training, which were key contributors to the incidents," said Cowley.
Crown Commercial Training Manager Ben Flaiban reckons the double-deep training course has the potential to boost safety in warehouses across the country for a range of organisations, big or small.
"Double-deep racking is a major boon for warehousing because it allows increases in storage capacity of over 30 per cent," says Flaiban.
"However, reach truck operators need to possess the right skills to use it safely. Up until now there hasn't been any formal training available for double-deep in Australia.
"Crown Commercial Training has addressed this gap and we are encouraging any organisation using double-deep racking to offer this training to its operators."
Crown Equipment
1300 323 262
www.crown.com