Forklift prices 'have never been better'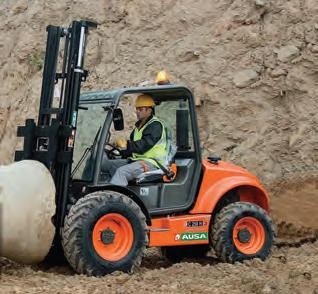 Lencrow Materials Handling has been involved in both hire and sales of forklifts and materials handling equipment for over 35 years.
In that time they have seen the industry grow from where only large companies could afford to own forklifts to now where it is more uncommon if businesses don't own one.
And according to Lencrow, the price of forklifts has never been more affordable. As most units are imported, the strong Australian dollar has helped to drive prices down. Also, market competition has never been fiercer, with many more brands and dealers now available.
In the early '80s, the price of a 2500kg unit was about $15,000. Today, the same unit is about $25,000.
When you consider the cost of living 30 years ago, the price should be triple.
The forklift hire industry is even better value now, with prices being 30 percent less for units in weekly rental rates than in 1985.
Ross Grassick, Managing Director of Lencrow Materials Handling says: "The units that are being manufactured today are 100 percent better than units 20 years ago when oil leaks and breakdowns were the norm.
"The biggest changes we have made are with our level of service and the need for preventive maintenance to reduce costs due to breakdowns. This service level is not just for repairs and maintenance but towards our customers needs as they also have been forced to reduce costs. So we now offer several brands of equipment that cover all there requirements.
This saves them both time and money on administration with a single point of contact.
"The other upside of this is that it allows them to have a fleet of equipment that perfectly suits their requirement," says Mr Grassick.
Because materials handling equipment is now built to suit exact requirements, it offers not only the most efficient and economic solution, but also ensures the greatest level of safety. There have been many improvements in the field of electric units with AC operation offering extended operating hours and improved performance.
Internal combustion engine machines have also improved fuel efficiency as well as reduced fuel emissions.
Right across the board in most reputable brands comfort and safety levels have improved, with Australia leading the world in safety standards.
Lencrow Materials Handling offers one of the most comprehensive ranges of equipment combined with a free consultancy service.
This means clients can be assured of getting the most up-to-date and efficient equipment for their operation.
This is backed by an Australia wide service and factory training for staff.
As an added bonus, parts are readily available off the shelf for all units sold.
Mr Grassick says while current prices may be highly attractive, it is best to deal with a company that can support the equipment purchased.
"This can be best demonstrated by the length of time the supplier has been trading as well as the quality of the companies they support," he says.
Lencrow Materials Handling
Ph: 1300 536 276