FORKLIFT HEAVYWEIGHT IS NIMBLE AND POWERFUL
22-03-2018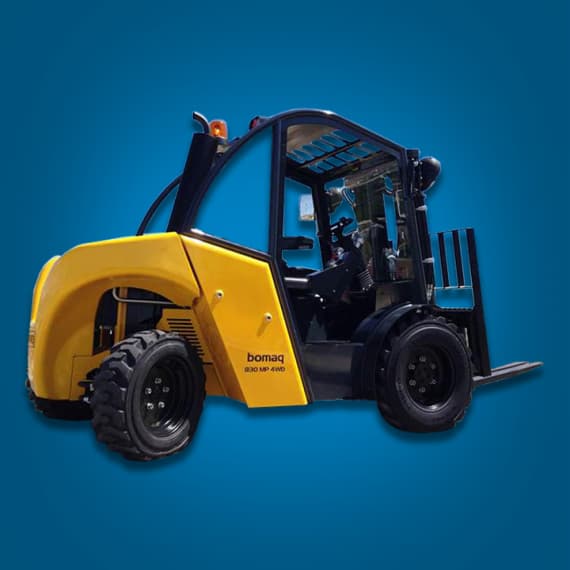 The Bomaq M30 is a four-wheel-drive all-terrain forklift that can go just about anywhere.
Lencrow has been importing, selling and using this remarkable machine for some time, and customers have been highly impressed with its manoeuvrability, with a 2600mm  turning circle for the 3000kg model, rivalling far lighter and smaller forklifts.
The range has now expanded, with a 5000kg model and a 7000kg version to follow.
Bomaq has designed the most versatile rough terrain forklift with a vertical mast that is suitable to most applications, and both 2WD and 4WD options. 
All units are powered by Perkins engines with a Linde hydrostatic drive pump and motors, and have been proven to keep going at temperatures above 40°C.
Operators are well catered for, with fully enclosed dust-free cabins, air conditioning, a clear view of the load, and easy access using low steps.
The hydraulics use pressure-operated joysticks that are long-lasting and make fine-control easy.
Lencrow offers a full package of after-sales service and parts for all its forklifts, including the Bomaq four-wheel-drive range.
Lencrow
1300 536 276
www.lencrowforklifts.com.au