FoodTech Qld 2022 – The destination for food innovation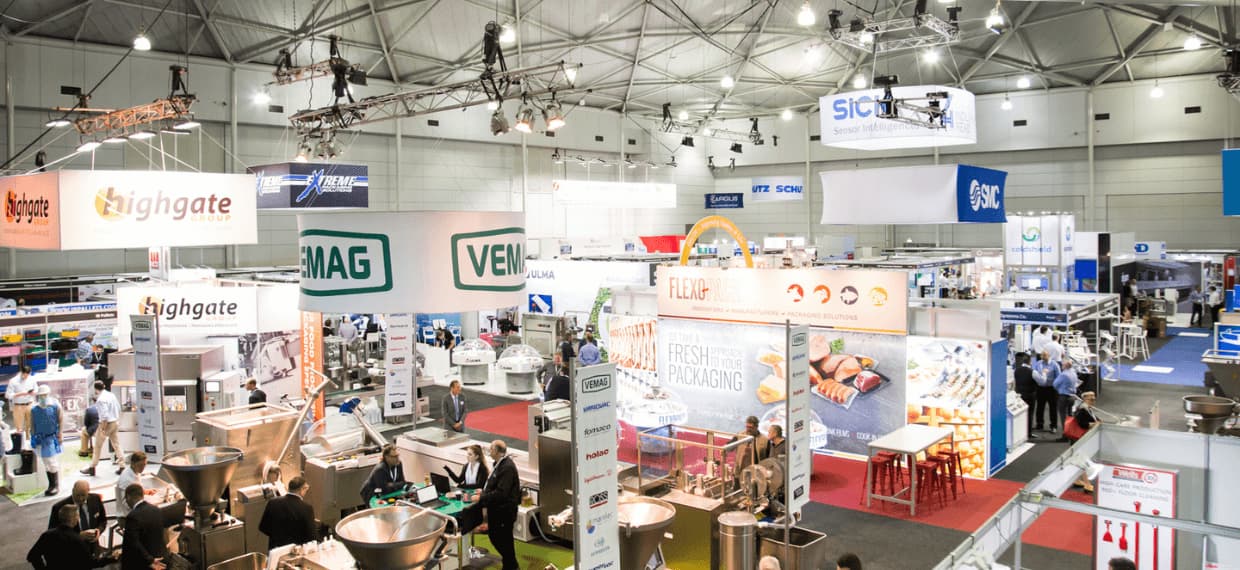 The triennial Queensland industry event for the food and beverage industry, FoodTech Qld, is changing in 2022, with it relocating to Gold Coast on Thursday 7 and Friday 8 July at the Gold Coast Convention & Exhibition Centre.
Post COVID-19, the next phase of food in Australia is full of exciting possibilities, ones which we will explore at this year's FoodTech Qld.
The food and beverage sector remains Australia's largest manufacturing sector, accounting for around 32% of Australia's manufacturing turnover, and is one of our country's largest employers. Although there have been recent challenges in the industry, it is a resilient sector, with innovation contributing to its strong recovery.
FoodTech Qld attendees can look forward to an event that combines a packed exhibition show floor and a dedicated conference across two days, plus a range of exclusive networking events. FoodTech Qld 2022 is set to be the ultimate destination for businesses in the food technology and manufacturing industry to come together after years without face-to- face events.
FoodTech Qld is brought to you by foodpro, Australia's leading triennial food manufacturing trade show held since the 1960s, and is the proud source of countless innovations that are shaping the industry today.
Designed to connect key decision-makers and buyers with trusted suppliers from the food technology and manufacturing sector, FoodTech Qld will provide insights from leading industry innovators to help visitors create efficiencies and competitive advantages within their business.
The best part is that this will all take place amongst the sunny scenery and atmosphere of the Gold Coast.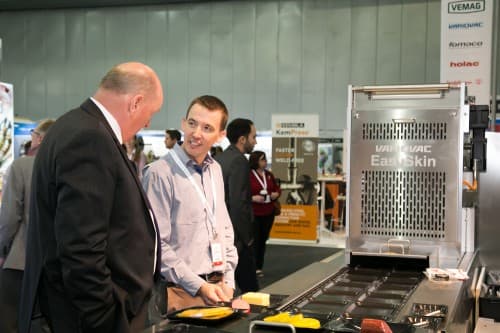 The free-to-attend exhibition will feature 100+ leading and emerging food companies, including
CBS Foodtech, Moffat, Rentokil Initial and Vemag, which will all showcase products across a number of industry sectors from processing machinery and plant equipment to packaging, labeling, food science and ingredients.
The FoodTech Qld Conference is new to the event in 2022 and will be held across the two days of the exhibition, and consisting of two separate but concurrent education streams. Conference delegates can look forward to dedicated expert-led sessions on the latest industry developments and challenges. This year's streams cover:
● 'Technology Initiatives – The Agrifood Industry of the Future';
● 'Solutions and Insights from our Exhibitors';
● 'Future Trends and Technology - The Future of Food';
● 'Global Emerging Markets – Innovation & Design for the Future'.
FoodTech Qld Conference 2022 speakers include professionals and thought leaders from some of the industry's most influential companies, such as Fiona Fleming, CEO of The Australian Institute of Food Science And Technology, Nicole Garafano, Head of Circular Economy Development for Planet Ark, Michelle Colgrave, Future Protein Mission Leader of CSIRO, Joe Foster, Director of Close the Loop Group, Sally Carter, Procurement Manager of Brookfarm and many more. Conference attendees have the option to grab a half-day, 1 day or 2 day pass, providing flexibility for busy industry professionals.
Accompanied by various exclusive networking events across the two days, attendees can socialise with industry peers over drinks and canapes, whilst enjoying the sunny Queensland backdrop at two newly created networking events. To get into the mood for the two-day event, FoodTech will hold a Poolside Welcome Party at The Star Hotel, and networking drinks will follow at the end of Day one at the iconic Home of the Arts (HOTA).
The final day of FoodTech Qld 2022 will also see the 2022 Australasian Packaging Innovation & Design Awards (PIDA) award winners announced at an exclusive gala event right on the show floor. The awards will also be streamed nationally. The PIDA Awards are the exclusive award program for all Australia and New Zealand entries into the prestigious WorldStar Packaging Awards and is coordinated by FoodTech Qld industry partner Australian Institute of Packaging (AIP). Fourteen awards are up for grabs, across general award categories, special awards and individual awards.
Do not miss your chance to get on the ground floor of innovation at FoodTech Qld 2022. Secure your spot now and discover the latest advancements in food and beverage manufacturing, whilst learning from innovative industry leaders. Exhibition registration is free and tickets are available for the conference and networking events.
Visit foodtechqld.com.au for more information.