Published 14-09-2021
| Article appears in October 2021 Issue
Food Sector to Receive $150 Million Boost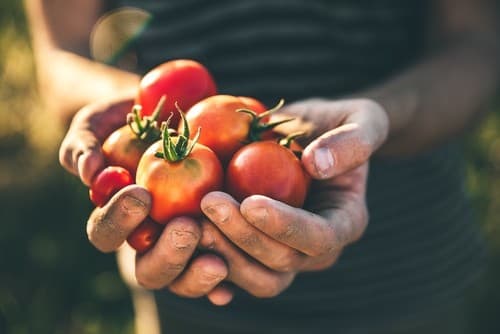 Three new missions from CSIRO will grow Australia's agriculture and food sectors targeting $20 billion by 2030.
CSIRO Chief Executive Dr Larry Marshall said the three missions together aim to capture a $20 billion opportunity for Australian agriculture to extend its position as a world leader. "We're bringing all of our newest science and technology, from Artificial Intelligence to genetics and smart materials, to bear on overcoming our oldest national challenge – drought," Dr Marshall said. "Overcoming its impact, protecting the authenticity of Australian products, and inventing whole new markets will grow one of our most important national industries."
The research missions aim to:
• Reduce the impacts of drought by 30 per cent
• Increase the value of Australian agrifood exports by $10 billion, and
• Produce an additional $10 billion of high-quality protein products by 2030.
"We're proud to have so many collaborators on board to help Australian agriculture become more resilient, more profitable, and to produce food that is more plentiful and healthier for Australians and our customers around the world," Dr Marshall said. The mission will also reduce the cost of meeting export requirements through new automated systems that use sensors and other remote technologies. CSIRO's Missions Program is focused on solving six great challenges – our health and wellbeing, our food security and quality, our national security, the resilience of our environment, the sustainability of our energy and resources, and the future of our industries.
Partnerships are the life blood of these missions, and include the following:
The Drought Resilience Mission brings together CSIRO, Department of Agriculture, Water and the Environment and Bureau of Meteorology. The Trusted Agrifood Exports Mission has live projects underway with the Department of Agriculture, Water and Environment, Hort Innovation and Meat and Livestock Australia.
The Future Protein Mission brings together CSIRO with Department of Industry, Science, Energy and Resources, Victorian State Government, Meat & Livestock Australia and the Grains Research & Development Corporation along with industry partners v2food, GrainCorp, Ridley, Clara Foods, Wide Open Agriculture and start-ups such as Eden Brew.
The Mission is also working with Food Innovation Australia Limited; Austrade; Victorian, New South Wales and South Australian state governments; Queensland Department of Agriculture and Fisheries; Western Australia's Department of Primary Industries and Regional Development; University of Queensland, University of Sydney, University of Technology Sydney, University of NSW and Edith Cowan University.