Published 26-08-2021
| Article appears in August 2021 Issue
Food pioneers to seal a deal with St.George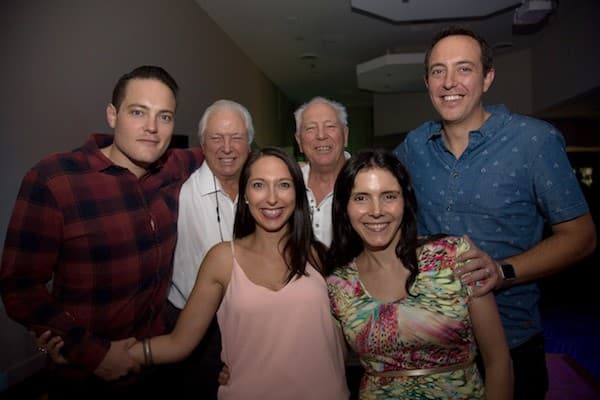 Once upon a time, few people in Australia were familiar with the sous vide cooking method.
Bryopin have changed all that, and since 1988, they have become the single largest dedicated sous vide foods manufacturer in this country.
Sous vide means "under vacuum" in French and refers to the process of vacuum-sealing food in bags and slow-cooking in water at very precise low temperatures until perfect. Bryopin do this at scale, cooking about 100 tonnes of sous vide product per week. These big volumes mean huge savings for customers.
Anthony Meyer, Managing Director, took the reins from his father and uncle, twin brothers who founded the company, in what has become the quintessential family business.
Observing the sous vide method while in the United States, the brothers, Nicholas and Michael Meyer, both engineers, spotted an opportunity. Here in Australia, they began experimenting with this unique style of cooking, which locks in flavour and results in produce that has a shelf life of up to 12 weeks.
The challenge was in obtaining the necessary equipment. Sous vide appliances were primarily available in only France or Germany at that time and transporting them all the way to Australia wasn't really a viable option.
It was then that these engineers became innovators, creating their own sous vide equipment from scratch. The result, Anthony describes as being a "down-to-earth, usable system for sous vide, which is very effective and commercially successful."
The founders inspired the current generation of management on many fronts establishing an ethos that has seen employees work harmoniously side-by-side and business flourish.
"My dad and uncle set down really good standards about work ethics and respect and we, as a family, follow those. It's quite intriguing
to some people that we all get along. They wonder how I work with my brother, my cousin and my sister, but there is no big secret other than we communicate well. We've got a job to do, and we do it together," Anthony says.
The core competency of this job involves cooking meat and vegetables in the traditional sous vide style using the equipment designed by Nicholas and Michael. "Cooking is akin to any food manufacturing, and we supply to so many different industries including retail, hospitals, aged care facilities, restaurants and more."
Anthony describes Bryopin as "the brand behind the brand" in the retail sector. Manufacturing products for Woolworths, Aldi and Costco, they also provide for independent grocers such as IGA and Harris Farm.
The company is a driving force when it comes to opting for Australian Made products, "It's so important on so many levels. In the meat industry, Australian meat is exported all over the world and respected all over the world as being very high quality. Australia has consistent high placings in the World Steak Challenge. So, our produce and the Australian brand is paramount on the world scale, and domestically, consumers want to see Australian Made. People want to support Australian Made, and certainly anything we put on retail shelves is 100% Australian manufactured and the vast majority is from Australian produce."
While Bryopin have enjoyed exponential local growth, they have been accredited to export to Hong Kong, Singapore and the Middle East and are looking forward to exploring this opportunity post-pandemic. On considering future expansion, the company approached St.George bank and felt it was the right fit.
 
"We're at a huge investment stage, and it was really important that we choose the right partner. We approached the market and did a full review and we have been so happy with what St.George has put forward. Not just from the structure of what they've given us, or the price of what they've given us, but the whole package. We looked at what came back from the market and St.George pretty much 'won' on every point. So, we feel really comfortable going through this next stage of investment with them," Anthony explains.
In the face of inevitable Covid setbacks, Bryopin's future continues to look bright, with the company planning to consolidate space and merge their current 13 factories into one. "We're investing to put everything under one roof. It's going to give us a lot more space, a lot more efficiency and a lot more room to implement more technology."
One glance at Bryopin's website is guaranteed to have you anticipating your next meal. Whether their extensive and varied client base is after smoky-barbequed meats, comforting casseroles, plant-based dishes or spicy Mexican-inspired cuisine, this company can deliver.
Considering all the mouth-watering meals the company has to offer, readers may be curious to know what Bryopin's current best-seller is... "Probably the pork ribs we do for Woolworths," Anthony reveals. "They are a ripper of a product, really, really good and they're flying off the shelves."
Consider them added to our shopping list, Anthony.