Published 13-10-2021
| Article appears in November 2021 Issue
The Food Manufacturing Industry Hits Our Screens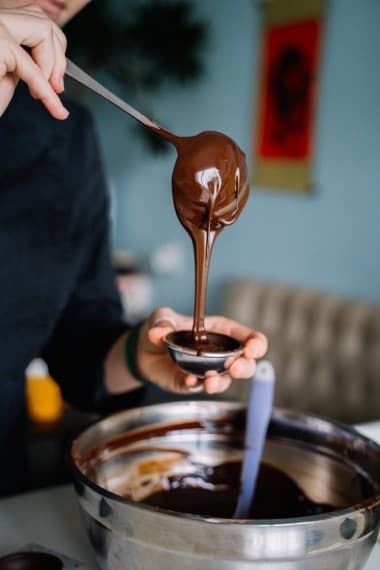 The Australian Food and Grocery Manufacturers have launched Sustaining Australia TV, an online, longform news series, that showcases this vitally important industry.
This series, produced by the AFGC in partnership with ASN Media, showcases the depth, diversity and ingenuity of food and grocery manufacturing in this country, according to a feature report by foodmag.com.au.
"It captures the strong heritage of this $127 billion industry and the vision for its future," the report says.
"In Lithgow, NSW, for example, the Ferrero factory that produces TicTacs and Nutella has been a mainstay of the local community since 1976. Ferrero has also planted almost a million hazelnut trees in the NSW Riverina in a pilot project to expand the Australian hazelnut industry and develop a counter-seasonal hazelnut crop in the Southern Hemisphere for the future.
"In Albury-Wodonga, Asahi Beverages, in a joint venture with Cleanaway Waste Management and Pact Group, is building a recycling facility that will process the equivalent of around one billion PET plastic bottles each year – important new infrastructure that is building our domestic circular economy capabilities.
"And in north-east Victoria and southern NSW, manufacturers Mars, Kellogg and Manildra Group are working with industry, scientists and grain growers on the Cool Soil Initiative, a project that is researching how crop management can increase soil carbon, reduce on-farm greenhouse gas emissions and create a more sustainable future.
"Sustaining Australia TV highlights the importance of the industry in regional areas, exploring the key roles participants have in many regional communities. It also gives an insight into the role food and grocery manufacturers play in the lives of all Australians, whether they are in regional towns or in major metropolitan centres.
"The series comes at a time when the importance of the food and grocery manufacturing industry has been demonstrated by its agile responses to the ongoing challenges of the COVID-19 pandemic.
"Food and grocery manufacturing is the largest manufacturing sector in Australia, accounting for 32 per cent of total manufacturing output, while employing almost 276,000 people.
"With the right policy and regulatory settings to encourage new investment, build skills and support innovation, our report shows how this industry can realise a high-growth future with employment of 427,000 people, high innovation and sustainability and growing exports."