FOOD MANUFACTURERS ARE TOO SWEET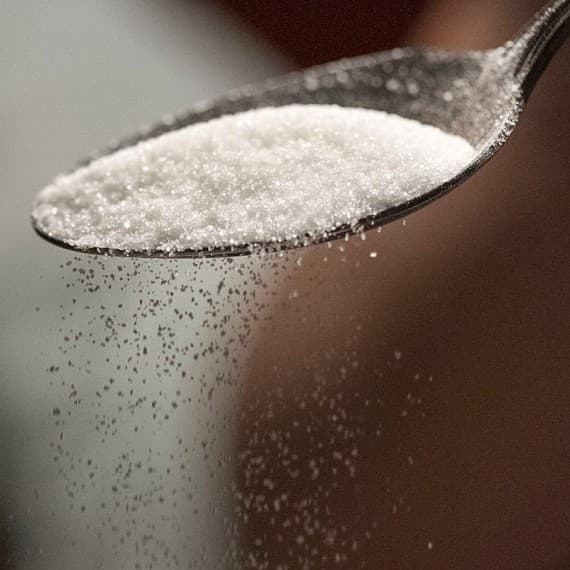 Does Australia need tighter regulations around food manufacturing?
With the vast majority of packaged foods containing added sugar, and Heinz under fire for branding highly sugary processed food as 'healthy fruit snacks', the Australian food market may be about to undergo an overhaul. 
Calls for changes to regulation around the labeling and inclusion of added sugar in food products have been coming fast, as the Federal Court considers Heinz's alleged misleading conduct,  claiming a snack that contains nearly 70 percent sugar was a healthy food for toddlers. 
Heinz promotes Shredz as being "99 percent fruit and veg" and a way to introduce toddlers to healthy eating.  
But in its trial opening in Adelaide, the Australian Competition and Consumer Commission told the court a nutritional expert has labelled the product as a confectionery more in line with junk food than fruit. 
Lawyer Tom Duggan said the product is predominantly made from fruit juice concentrate and pastes, while Heinz presented Shredz as a healthy food with the same nutritional value as fresh fruit and vegetables. 
"Apple juice concentrate is a form of added sugar... this is not a nutritious alternative to fruit and vegetables, as displayed on the packaging," he said. 
"Good sugars are an integral part of a healthy diet, and we need to be able to separate sugars naturally present in dairy, fruits and vegetables from sugars added during manufacturing," said George Institute for Global Health at the University of NSW's Professor Bruce Neal.
The institute conducted the study which found almost 70% of packaged foods contained added sugar, analysing over 34,000 packaged foods. 
''Added sugars are empty calories and a major contributing factor to the obesity epidemic and tooth decay," he said.
Researchers analysed more than 34,000 packaged foods - more than 18,000 discretionary foods and nearly 16,000 core foods like milk, bread and cheese.
Based on the Australian Dietary Guidelines, a significantly higher proportion of discretionary foods contained added sugar compared to core foods, 87 per cent versus 52 per cent.
Currently, just over half of Australians consume more sugar than is recommended, and the country has one of the highest rates of obesity in the world. 
Many lobby groups insist that better, clearer labeling is key to reducing the negative impact on Australian consumers.