FOOD COMPANY BLOWS $250,000 ON WASTED ENERGY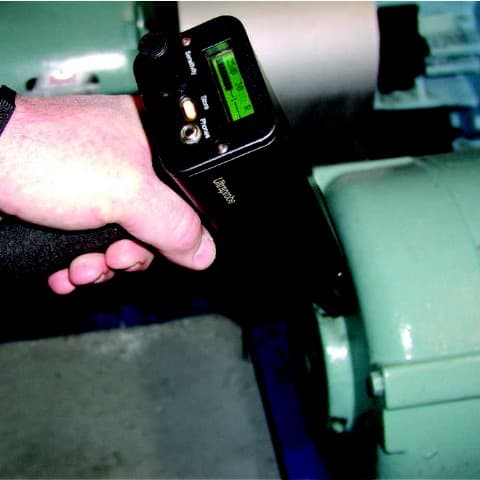 One of Australia's leading food brands believed that their compressed air efficiency and leakage maintenance was well in control.
To validate their confidence the company commissioned Southern Cross Compressors to carry out an air audit on the complete system. The results from that audit presented eye-opening surprises.
Using their UE Ultraprobe 9000 leak detector, Southern Cross were able to pinpoint in excess of 50 significant leaks with a total air volume well over 10m3/min representing an annualised wasted energy cost of approximately $55.000.
Put in perspective, the case used as a model here shows that their first $250,000 worth of sales each year merely paid for wasted compressed air.
The audit was conducted over two full days costing the company around $3000 including preparation of a comprehensive 50 page report representing one leak per page.
The UE Ultraprobe 9000 detects and records the decibels at the natural frequency of the air leak. It can accurately detect leaks up to 10m away from the probe allowing Southern Cross technicians to find otherwise undetectable leaks in the main reticulation system. Whilst most leaks were simple to repair, they would not have been found without this advanced detection device and method.
Using a calibrated chart, the detected sound level (dB(A)) then converted to a volume flow rate (m3/min) which in turn is converted to power (kW) to calculate annualised costs determined on running hours and electrical supply costs. All leaks are individually tagged using colour codes based on severity and then photographed for the customer report.
The 50 page report presented to the customer included highly critical date including individual leak volume, equivalent power, annualised cost, equivalent CO2 emissions as well as a photo of the colour tagged leak. The report also provides the customer with a comprehensive summary of the potential savings opportunity enabling them to prioritise the leak repairs based on severity, energy loss and repair costs and make a totally informed decision.
In today's efficiency driven age where energy costs are fundamental to business sustainability, this type of audit and report service can lead to significant cost savings.
For such a relatively low cost of the air audit, potential returns far outweigh expense. A Southern Cross Compressed Air Audit can lead to greatly reduced energy costs and a much improved bottom line.
Southern Cross Compressors
Ph: 1300 098 901