FOOD AND BEVERAGE SECTOR SPURS MANUFACTURING EXPANSION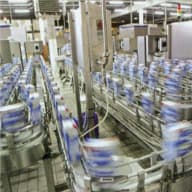 The growth rate of Australian manufacturing accelerated during April 2019, with the Ai Group's Performance of Manufacturing Index rising by 3.8 points to 54.8. The figure marks the 32nd consecutive month for the Australian PMI at 50 and above.
Once again, the star performer was the food and beverage sector (the largest component of Australian manufacturing), which reached an impressive 61.8 in April. Interestingly the manufacturers in this sector reported higher than usual seasonal demand (Q2 is typically slower) driven by a lower Australian dollar supporting export orders and higher input prices for local foods.
Despite the political uncertainty brought about by the federal election campaign, key activity sectors that had shown weakness in March returned to positive territory. These included the all-important sales subindex (up 7.5 points to 53.9) and supplier deliveries (up 11.5 points to 57.2). Encouragingly, new orders also rose from a flat 50 to 55.6.
Only finished stocks remained in contraction, despite rising 1.8 points to 47.9, and employment growth slowed but remained positive at 51.5.
Certain sectors do still appear to be suffering from the lingering effects of the drought and the downturn in residential construction. Both machinery and equipment (44.6) and metal products (44.7) fell further into contraction during April.
Commenting on the release of the April figures, Ai Group Chief Executive Innes Willox alluded to the forthcoming federal election, saying: "Elevated energy prices remain the largest concern for many manufacturers, with stable and effective policy in this area a key area of interest."