FOLDUP SPEED DOORS: IDEAL SOLUTION FOR LARGE OPENINGS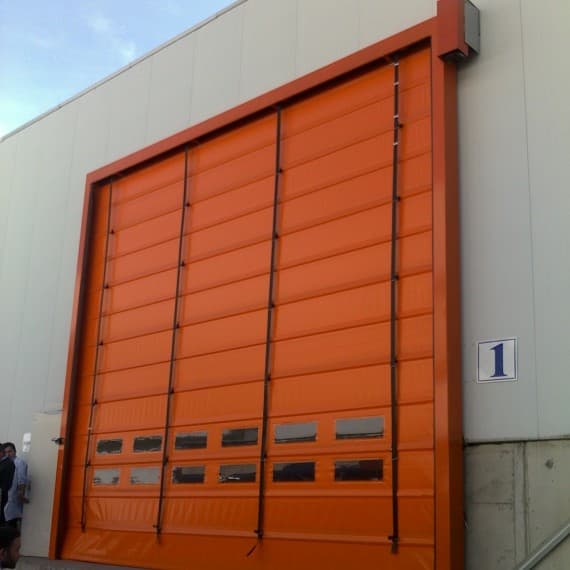 High speed roll doors are increasingly popular for control of temperature, dust, security, draft, or product separation, in warehousing and logistics.
However, there are limitations to the sizes of high speed roll doors, and this is where the Foldup door has an advantage.
DMF International, leading manufacturers and suppliers of specialised high speed doors, can assist you to find the ideal warehouse door solution.
DMF supplies and installs large foldup doors for openings that exceed the design capacity of roll doors.
Suitable for sizes of 6m to 15m in width, the foldup door has a series of windbars that offer increased support in wind exposed areas.
The door folds upward with a Roman blind effect, with the panel being pulled upward by a series of tensioned lifting straps.
Safety is by standard photoelectric light beams, and straps are single unit so that if one fails, then the door will not crash down.
Opening speeds of up to 1m/s are achieved, and much larger openings can be accommodated with slower speeds.
DMF has trained partners Australia wide.
DMF International
1800 281170
www.dmf.com.au