FOGGING SYSTEMS PROVIDE A COOLER ALTERNATIVE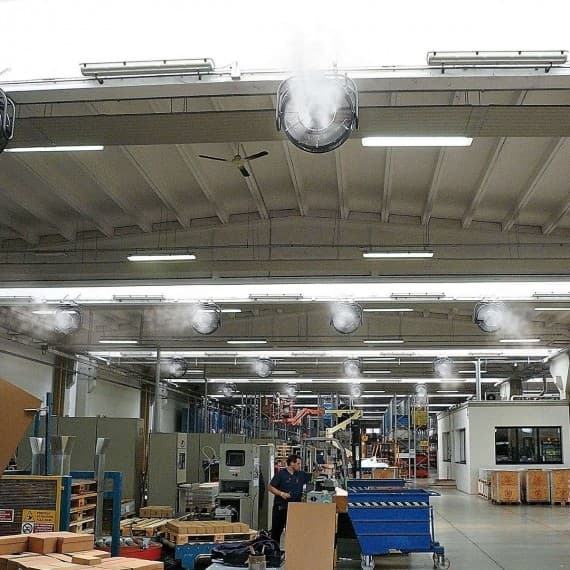 Nebulising fogging systems from Tecpro provide a viable alternative to air conditioners in many industrial applications. These systems combine a pump capable of nebulising water into droplets as small as 10 microns with whisper-quiet 360° ceiling- or wall-mounted fans.
The water droplets are blown throughout the area to be cooled, where they quickly evaporate, reducing the ambient temperature of the area without wetting.
Kits are available with two, four or six fans to suit the area to be covered, and each fan can blow a cool, misting cloud up to 6m in diameter. Custom and inline cooling systems are also available.
The nebulising fogging systems are particularly effective in ambient temperatures between 26 and 45°C with relative humidity between 40 and 80%. And they are suitable for both indoor and outdoor use.
Tecpro Australia offers a wide range of misting and fogging systems for applications from temperature reduction to dust suppression and odour control.
Tecpro Australia
02 9634 3370
www.tecpro.com.au