Focus on sustainable manufacturing at NMW 2013
31-08-2010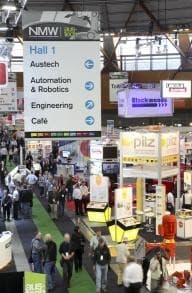 National Manufacturing Week returns to Melbourne next May with a focus on sustainable manufacturing and working "smarter."
Co-located with Austech, NMW 2013 will feature – for the first time in Victoria – two new Product Zones: Sustainable Manufacturing and Metals and Composites. 
The Sustainable Manufacturing Zone will focus on opportunities for reducing industry's environmental footprint, while Metals and Composites presents new developments in industry's quest to develop reliable, lightweight, easily moulded manufacturing materials.
With the two new Zones, NMW 2013 will present a total of 12 Product Zones with solutions aimed at helping manufacturers target new, higher value sectors as well as boosting productivity in their day-to-day operations.
Event organisers Reed Exhibitions are working on presenting products, services and solutions that help manufacturers gear up to service fast-growing sectors including aerospace, mining, biotech, sustainability and food packaging.
"There has never been a more important time for industry to come together," said NMW 2013 Exhibition Director, Paul Baker.
"Despite all the competitive pressures facing it, manufacturing remains a vital part of Australia's economy, contributing some 8 per cent of GDP, employing nearly one million Australians and helping underpin commercial R&D, transport and logistics and the broader Australian economy," he said.
"As the Prime Minister's Manufacturing Taskforce recently concluded, to ensure a vibrant future, Australian industry needs to focus on being smarter – especially by becoming known the world over for high quality solutions, for innovation and design."
Mr Baker said about 60 per cent of exhibition space at NMW 2013 is already booked, with landmark exhibitors – including ABB, BOC and Sullair – already committing to the show.
NMW 2013 will be held at the Melbourne Convention and Exhibition Centre from May 7-10. 
Details of NMW 2013 exhibitors, features and parallel events will be posted at www.nationalmanufacturingweek.com.au in coming months.