FOCUS ON PROCESSING MACHINERY AT AUSPACK 2015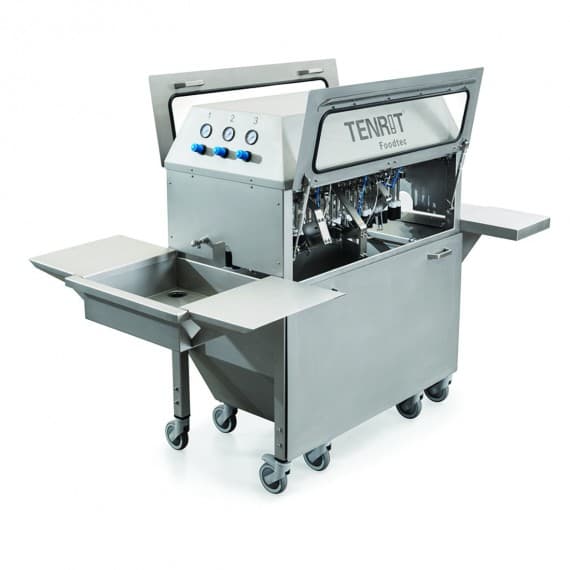 Processing machinery will continue to be a critical focus for AUSPACK 2015 with an impressive list of companies already signed for the 30th anniversary show next March.
Processing exhibitors returning in 2015 include TNA Australia, Heat & Control, Walls Machinery, Krones and JL Lennard.
 "In addition we have international processing companies such as Daxner Pacific, Lothar A.Wolf Speizialmaschinen, as well as first time exhibitors Viking Food Solutions and Summit Machinery also exhibiting next year," said Luke Kasprzak, Portfolio Director – Industrial Division, Exhibition and Trade Fairs.
Viking Food Solutions will offer cutting-edge food processing and packaging solutions ranging from vacuum packaging equipment and materials, dip tanks, shrink packaging, tray sealers, trays and film and food labels. The industries Viking service include fresh and processed meat, poultry, seafood, dairy and other chilled food products.
First-time exhibitor Summit Machinery, which has been involved in the processing equipment field for more than 25 years, hopes to bring a different perspective to AUSPACK.
Summit Machinery is active in the vegetable, salad, cheese, meat and nut industries across Australia and New Zealand.
The company has its own range of salad washers, spin dryers, trim tables, conveyors, elevators and ancillary equipment and they also represents FAM (Belgium) size reduction machinery, (dicers, slicers, shredders), Stumabo (Belgium) Industrial machine knife manufacturers, Dofra (Holland) processing machinery for the potato, onion and capsicum and Tenrit (Germany) processing machinery for Carrots.
Summit will offer AUSPACK visitors a one-stop solution for all their processing equipment needs.
The company plans to showcase the FAM Centris, FAM Flexifam and Tenrit solo carrot peeler on its stand as well as other processing equipment.
AUSPACK 2015 will be held at the Melbourne Convention & Exhibition Centre from March 24-27.
AUSPACK is owned and presented by the Australian Packaging and Processing Machinery Association (APPMA), Australia's only national packaging and processing machinery organisation.
For further information visit: www.auspack.com.au