Published 13-04-2021
| Article appears in April 2021 Issue
Focus on the future and additive manufacturing at Australian Manufacturing Week 2022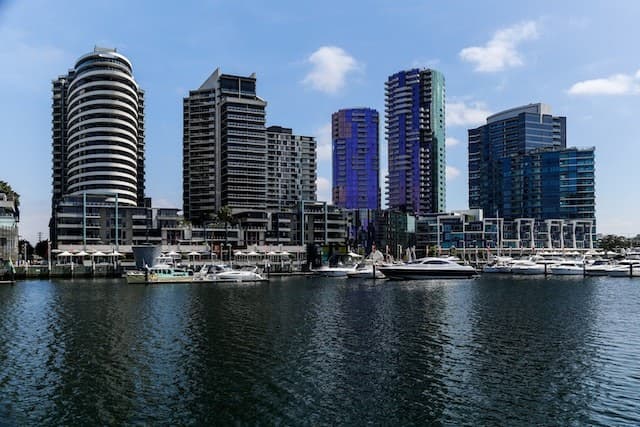 Australian Manufacturing Week 2022 (AMW), the premier manufacturing solutions event, promises a strong line-up of content and will focus on leadership, future solutions and additive manufacturing.
AMW is owned and operated by the Australian Manufacturing Technology Institute Limited (AMTIL). which is the peak national body that represents the interests of manufacturing technology suppliers and users within the precision engineering and advanced manufacturing sector.
The nationally-focused event is slated to take place in Melbourne in March.
In addition to the country's biggest manufacturing industry expo, AMW will feature a number of parallel events to complement the exhibition itself. AMTIL has now revealed that these will include the Future Solutions Stage speaker series, and the UNLIMIT3D additive manufacturing conference.

Taking place in the middle of the AMW exhibition floor, the Future Solutions Stage will offer a glimpse into the future of manufacturing, under the theme 'Our manufacturing. Our Future'.
The Future Solutions Stage program will feature an extensive line-up of speakers from across industry, academia, government and more, sharing their knowledge, expertise and insights.
"AMTIL has regularly held speaker programs as part of our Austech exhibition over the years," says Kim Banks, AMW Exhibition Manager and Head of Events at AMTIL. "I think it's something people have come to expect when they visit our shows, and with the Future Solutions Stage we hope to really build on that."
Meanwhile, the UNLIMIT3D additive manufacturing conference will be returning after its hugely successful debut at Austech 2019.
With the theme 'Strengthening and Securing Australian Supply Chains', UNLIMIT3D 2022 will focus on the adoption of new technologies, and will be a must-attend event both for those who are thinking about bringing 3D printing into their business, and those who are considering upgrades. UNLIMIT3D 2022 will run alongside AMW at the MCEC.
"UNLIMIT3D was one of the big highlights of Austech two years ago," Banks adds. "Additive manufacturing is obviously a hugely exciting area of development at the moment, and we're looking forward to delivering a conference next year that really shows what's going on with this breakthrough technology."
AMW 2022 promises to be an unmissable highlight of next year's manufacturing industry calendar. Co-located with Austech, AMTIL's longstanding advanced manufacturing and machine tool expo, the inaugural edition of AMW will take place at Melbourne Convention & Exhibition Centre (MCEC) from 8-11 March.
"It's always been our aim for AMW to be more than just an exhibition, and having a strong line-up of compelling speaker events is a key element of that," said Banks.
"There'll be plenty of further announcements between now and the show, so keep an eye on the AMW website (www.australianmanufacturingweek.com.au) and our social media channels for all the latest news. And if you are considering exhibiting, don't hesitate to get in touch – the space is selling fast."
About AMTIL
Since its establishment in 1999, AMTIL has engaged in a range of initiatives aimed at supporting and promoting the industry in Australia. These include: Austech, Australia's premier advanced manufacturing and machine tool exhibition.
AMTIL - www.amtil.com.au