FLUID DISPENSING GUIDE FOR STOCK LUBRICATION AND METAL STAMPING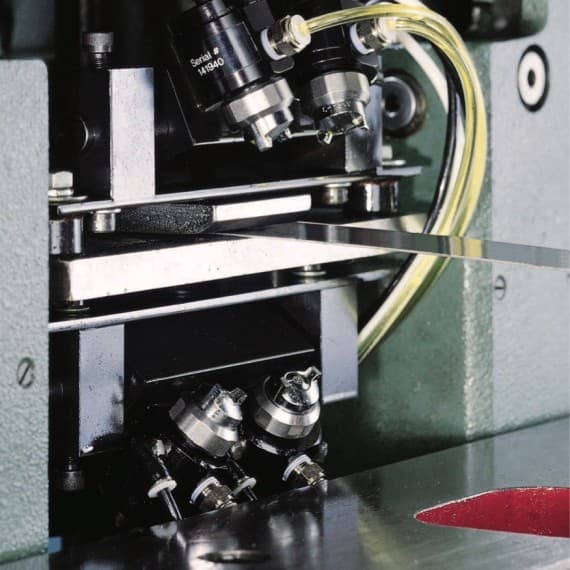 Nordson EFD, a leading manufacturer of precision fluid dispensing systems, has released a guide for stock lubrication and metal stamping.
The Stock Lubrication Solutions Guide shows how Nordson's MicroCoat lubrication system provides more consistent oil coverage and significantly reduces oil waste by up to 90 per cent. As a result, the system quickly pays for itself by extending tool life, reducing oil usage and lowering waste disposal costs.
In the guide, eight MicroCoat customers share details illustrating the benefits of the system's low-volume, low-pressure technology. Each customer has a different application with different problems to solve.
"Our MicroCoat system is truly the first stock lubrication system to provide consistent oil coverage without overspray," says Claude Bergeron, product line manager of valves at Nordson EFD. "Customers using these systems report tremendous savings due to longer tool life, reduced oil usage, and cleaner work environments."
Additional benefits mentioned by the customers in the guide are fewer rejected lots, lower degreasing costs, reduced emissions and the elimination of pressroom mist.
Nordson Australia
02 8814 4695
www.nordson.com