FloLevel launches new Acoustic Density Interface Transmitter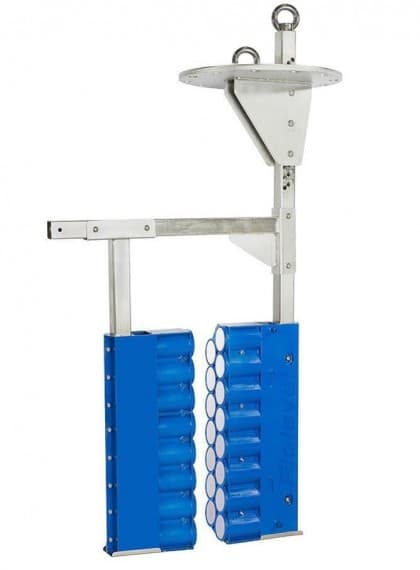 FloLevel Technologies, an innovator of level measurement products, has launched a new self-cleaning acoustic density interface transmitter for mining and applications that suffer from build-up issues.
The new technology accurately measures most liquid/slurry solutions where an interface of up to two densities exists, that need to be monitored continuously.
The level interface transmitter tracks liquid to liquid interface, liquid to paste interface, liquid to granular interface.
It is a hi-powered Ultrasonic self-cleaning transmitter that is not affected by changes in the conductivity and dielectric of the solution.
The pulse amplitude is great enough to cause a phenomenon called "rarefaction", which causes cavitation to be produced from the array transducer diaphragms as they pulse.
The cavitation bubbles oscillate in front of the diaphragm, which cause implosions that generate high energy levels, removing scale and other build-up problems.
Robert Stirling, owner and inventor of FloLevel Technologies, says the new Density Interface transmitter will significantly improve automation control in difficult interface applications, significantly cutting costs.
The FloLevel system is easy to install from the top of the tank and is easy to calibrate.
It comes with adjustable 316SS bracket, with flange mounting options and a colour display controller mounted in a stainless steel enclosure.
It can measure the Density interface, with a maximum control range of 6400 mm (250") and resolution accuracy options available are 15mm (0,5") and 25mm (1.00").
Various output capability options are available, like 3 x 4-20Ma, Modbus, ProfiBus, Foundation FieldBus, DeviceNet, and Ethernet.
FloLevel Technologies Pty Ltd
Ph: 0418 678 856