FLIR thermal imaging camera wins top design award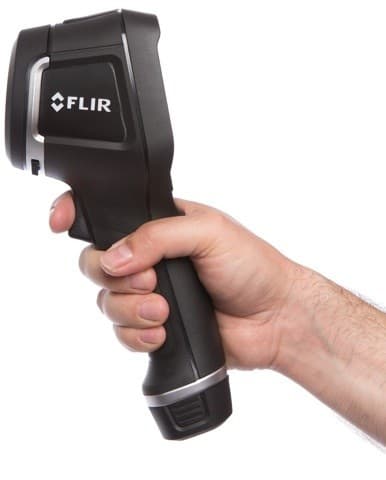 FLIR's compact E8 thermal imaging camera has won the prestigious Red Dot Award: Product Design 2014.
The "Red Dot" is established internationally as one of the most sought-after quality marks for good design.
An expert jury appraises the products submitted according to different criteria such as innovation, functionality, formal quality, ergonomics, sustainability, symbolic and emotional content, and whether a product is self-explanatory.
FLIR Systems developers teamed up with HOWL to find the optimal design for a thermal camera that meets the needs of a professional user.
Design features include:
A balanced camera for one hand operation
Can be operated with a gloved hand
Withstand tough working environments.
Simple user interface, eliminate the need of manuals.
The latest user interface Dark Precision developed for readability and the touchscreen has everything at your fingertips.
FLIR is a market leader for commercial infrared and sensor systems. FLIR's advanced thermal imaging and threat detection systems are used for a wide variety of imaging, thermography, and security applications.