FLIR extends warranty for security products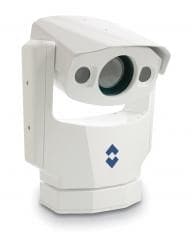 Extended warranty … FLIR fixed thermal imaging security cameras
FLIR, a leader in thermal imaging cameras, has extended the warranty for many of its fixed mounted security and surveillance products.
The warranty on thermal imaging cameras is now three years and the warranty on the uncooled microbolometer detector for fixed mounted security and surveillance thermal imaging cameras is 10 years.
Thermal imaging cameras are widely used for security and surveillance, maritime, automotive, predictive maintenance, R&D, machine vision and many more applications.
Roger Christiansz, Managing Director, FLIR Systems Australia said: 'We build not only the most advanced but also the most reliable thermal imaging cameras on the market. In order to make existing and potential thermal imaging camera users aware of this, FLIR Systems has confidently improved its warranty policy."
"If a problem should occur within this timeframe FLIR Systems will replace the uncooled microbolometer detector free of charge or, depending on the case, even replace the entire thermal imaging camera," he said.
To be eligible for the warranty policy the owner of the FLIR thermal imaging camera must register the product at the FLIR Systems website within 60 days of purchase.  (
www.flir.com/cs/warranty
)
The new policy is only valid for thermal imaging cameras purchased from September 24, 2012.
FLIR Systems Australia Pty Ltd 
Ph: 1300 729 987