FLEXSHIELD: A QUIET ACHIEVER IN AUSTRALIAN WORKPLACES
21-11-2014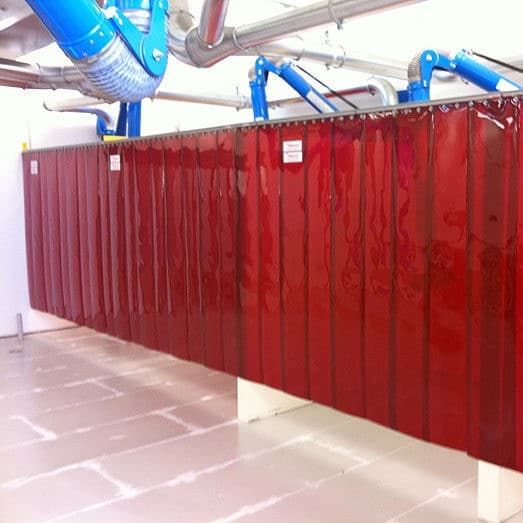 Flexshield is Australia's leading manufacturer, supplier and installer for industrial noise control and environmental noise control products.
This Australian Made company has been servicing industry for more than a decade and has established a reputation for high quality products and customer service.
Its noise control engineering expertise has led to the development of many innovative soundproofing products.
Its soundproofing products include acoustic enclosures, attenuators, baffle silencers, modular acoustic panel, flexible acoustic barriers and more.
With its head office in Toowoomba, QLD, and branches in NSW, VIC, SA and WA, Flexshield backs up its products with comprehensive National Association of Testing Authorities (NATA) accredited test results. This puts them ahead of the competition.
Flexshield also offers a high level consultancy and design service.
Its team of acoustic experts can visit a work site assess your requirements, taking noise level readings.
The data is then used against product test results to achieve a well thought out solution to your noise problems.
Flexshield's clients include government sectors, construction, mining, oil and gas industries and the manufacturing sector.
Industrial noise reduction is crucial in the workplace.
Noise is not only a major cause of hearing loss in Australia, it contributes to social isolation, a reduced quality of life, increased absenteeism, decreased production output and a lowered work performance. It also leads to workplace injuries and accidents.
Flexshield offers a complete turnkey range of flexible curtains, welding screens, flexible screens used for factory zoning and flexible swing doors. 
Flexible screens and doors are an excellent and cost effective choice for controlling many workshop and environmental hazards. Use them for the control of welding flash, dust, fumes, noise, weather protection and much more.
All Flexshield industrial flexible screening solutions are custom made to suit your exact and unique size and requirements.
Flexshield will provide a complete flexible zoning solution from consult and design through to manufacture, supply and install.
Alternatively, flexible curtains and screens are available in a comprehensive DIY kit.
Generally, manufacturing processes have a number of noisy sources.
As Australian industry becomes increasingly aware of Workplace Health and Safety and the benefits of an efficient environment, there is a greater need for quality/ innovative concepts to help eliminate health risks including noise, welding flash, dust, fume and smoke, chemical splash, cross contamination and airflow.
Flexshield offers an extensive range of noise control solutions for the manufacturing sector including:
Welding screens
PVC screening to control noise, weather protection, dust, fume, smoke, temperature, contamination, insects and birds acoustic enclosures
Noise walls
Attenuators
Acoustic louvers
Mobile panels
Acoustic curtains
Acoustic doors
Fume extraction
And while acoustic panels, soundproof curtains and blankets and other industrial noise control products may seem a luxury, according to data obtained by Konekt over the past five years, they appear to be a necessity.
Konekt, Australia's largest private provider of organisational health and risk management solutions, has estimated that workplace related injuries cost the Australian economy around $60.6 billion each year.
That's a staggering 4.8% of our GDP and as well as compensation claims ($7 billion in 2009, the year of most recent data), it also takes into account lost salaries, reduced productivity, re-structuring, plus legal and administration costs.
Working in a factory or plant is considered one of the most consistently noisy occupations any worker can have, since working with loud machinery is often an everyday part of the job. Safework Australia include manufacturing jobs as one of the most common that can involve hearing loss and damage.
An estimated 1 million Australian workers are potentially exposed to hazardous noise levels at work.
But the good news is occupational noise-induced hearing loss is totally preventable.
Flexshield has one of the most extensive ranges of noise control solutions in Australia.
Their Australian Made acoustic panels and soundproof curtains reduce the need for ear protection.
Contact Flexshield for more information about how their noise control solutions can transform your workplace.
Flexshield
Ph: 1300 799 969