Flexshield's innovative sound-proof door solution
01-02-2021
by
in
Safety in the Workplace,
Industry News,
Manufacturing Technology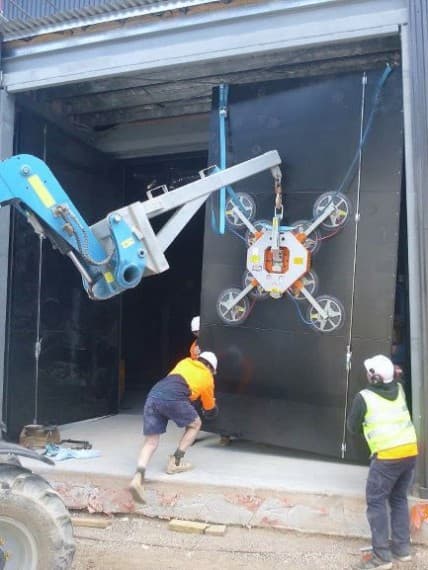 Market-leading industrial door manufacturer Flexshield has partnered with RAAF Williamtown as part of their Air 6000 – New Air Combat Capability Facilities Project.
Home to the tactical fighter element of the Air Combat Group, and given the critical nature of the base's operations, controlling and minimising noise is a significant consideration. Noise control helps to prevent potentially dangerous errors in communication and judgment, and provides a safer, more comfortable work environment.
This important national Defence project saw upgrades to RAAF base facilities to prepare for the introduction of the Joint Strike Fighter in 2019.
As part of the upgrade, RAAF Williamtown needed 70 acoustic doors to soundproof training rooms, F-35 simulator rooms, maintenance workshops, meeting rooms and accommodation quarters.
Flexshield designed, manufactured and supplied high-performance Sonic Access Rw45 acoustic doors, pre-hung in frames with hardware fitted.
The Sonic Access acoustic doors were manufactured and NATA tested to achieve high acoustic performance ratings of up to Rw46 and Rw52 for various models.
To assist with complete end-to-end support, Flexshield representatives attended site throughout the project to confirm sizes and scope, provide installation guidance and for Quality Assurance tracking.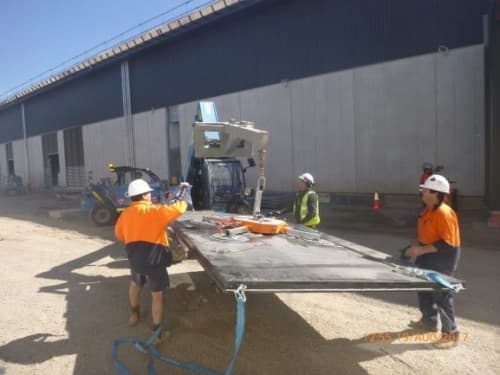 Site visits help Flexshield's acoustic designers to understand the processes of the defence application, allowing them to create the perfect acoustic door for the application.
The oversize door leaves were constructed and supplied in complete sections along with modular door frames ready to install. In contrast, the Personal Access doors were "SonicFix" pre-hung in the frames with all hardware factory fitted.
"SonicFix" ready-to-fix soundproof doors are the only 100 per cent ready-to-install door set manufactured in Australia. The complete door sets also provided unrivalled strength, insulation qualities and aesthetic appearance.
This unique capability means any local builder can complete the installation, saving time and lowering cost while still providing a certified acoustic result.
With the fabrication and fitting process taking only six weeks from the shop drawing approval to dispatch, Flexshield was able to ensure on-time delivery and prevent any project delays.
Delivery to the site was on flatbed semi-trailers, enabling cranes to lift direct from the truck to the install location.
Throughout the project, Flexshield worked with both the ADF Estate Contractors and their
subcontractors to ensure a smooth, trouble-free project delivery process.