Flexliner keeps you well connected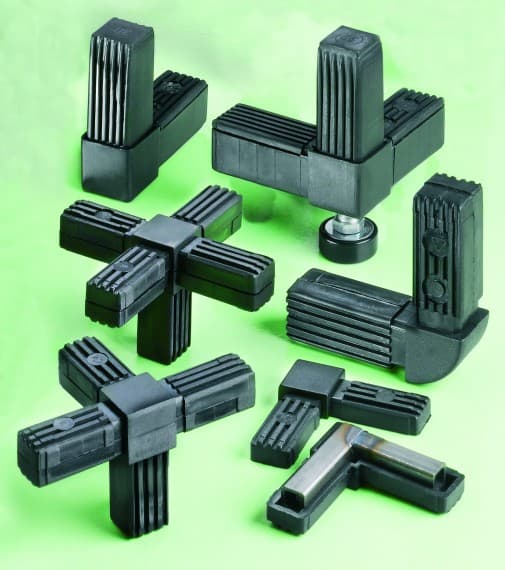 The Flexliner Engineering Square tube connector system allows you to make a myriad of designs from square tube.
These German made and designed connectors are suitable for a broad range of industrial and domestic applications.
Features include:
• Two types of connector (i) all nylon and (ii) nylon outer with a welded steel tube core
• Two main colours – black and light grey (RAL7035)
• A range of the connectors have an M10 thread in the head to accept either a levelling foot or castor stem or bolt.
• Fixed angle nylon inserts for Octagon, Hexagon and 45o angle.
• Adjustable angle inserts for 2, 3 and 4 ways.
Flexliner has a huge range of connectors to suit seven tube sizes. The most popular is 25mm x 25mm x 1.6mm.
Flexliner also offers a range of clear anodised aluminium tube and steel gal tube that can be cut to size.
Flexliner (Aust) Pty Ltd
Free call: 1800 644 434
www.tubeconnectors.com.au