Flexible way to avoid neck pain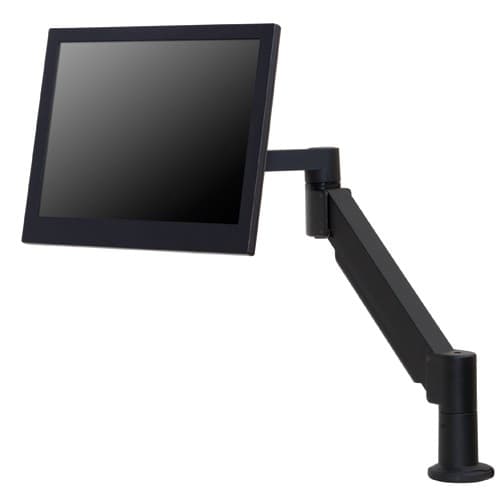 The robust 7 Flex radial monitor arm is a versatile computer screen mount for any workplace.
With a counter-weighted gas lift, you can easily adjust the height and distance of the monitor by lightly pushing it exactly where you need it.
No other adjustments are necessary with knobs or levers, the monitor will stay exactly where you move it.
The 7Flex can also support laptops and keyboards. It can also be configured as a double unit, with two arms for separate screens, or with a switch wing bracket to fix two monitors on a single arm.
Each screen can be rotated from landscape to portrait orientation as required.
The 7Flex can be fitted on a wall or a desk, and easily tucked out of the way when not in use.
Ideal for office and dispatch environments, the versatile 7Flex is the Swiss Army knife of monitor arms.
Uplifting Solutions
Ph: 1300 798 050
www.ergofurniture.com.au