FLEXIBLE SCREW CONVEYOR IS EASILY MOVED BETWEEN PROCESSES
31-03-2017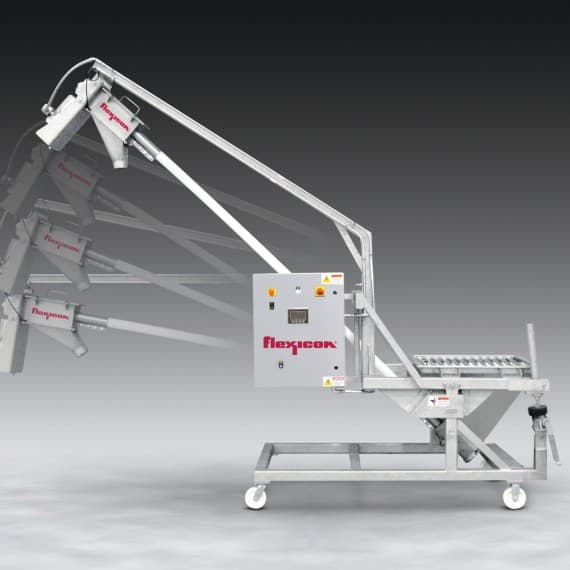 Flexicon has come up with a sanitary flexible screw conveyor that can be tilted down and rolled to serve multiple functions. The unit has a manual jack screw that is used to raise the support boom and conveyor for discharging into vessels and other process equipment.
When fully lowered, the conveyor can be rolled through doorways as low as 2134mm, and through aisles as narrow as 1067mm.
Designed for sanitary applications, the conveyor is based on a 316 stainless-steel frame, support boom and hopper grate. It has a sanitary quick-release clean out cap, quick-disconnect discharge box access cover, stainless control panel with stainless conduit, and liquid-tight compression fittings. The whole unit can be washed down during changeovers.
The conveyor can be used to transport bulk materials from submicron powders to large pellets. The rugged inner screw is the only moving part in contact with the conveyed material, resulting in reduced maintenance and increased reliability.
A range of different screws is available to handle different materials, including products that pack, cake or smear on other types of conveyors.
Flexicon Corporation (Australia)
1300 353942
www.flexicon.com.au