FLEXIBLE RANGE OF FILTER NOZZLES FITS ANY SYSTEM
11-06-2016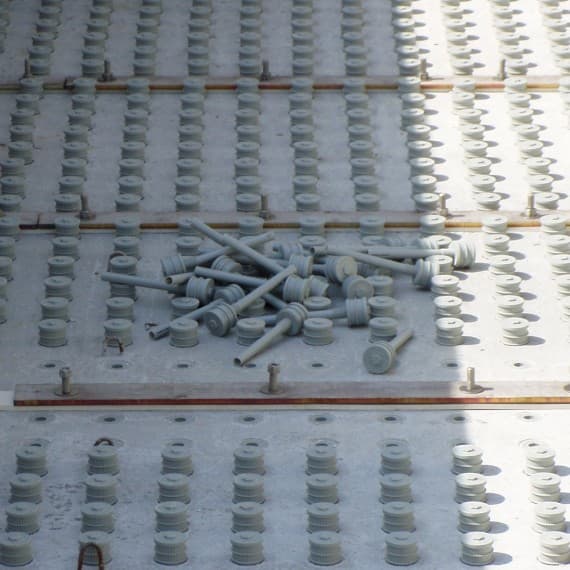 With a wide diversity of filtration systems in use throughout Australia, there are also substantial variations in the types of filter nozzles used.
Tecpro Australia's large and flexible range overcomes repair and maintenance challenges, with filter nozzles available to meet any specification.
For maintenance engineers around the country, keeping water filtration systems in good working order can be difficult, particularly in the case of older systems.
"In our work we come across massive differences in the types of filter nozzles in use," said Andrew Cooke, sales manager of technical solutions specialist Tecpro Australia. "There are many variations in slot widths, thread and stem sizes as well as the material the nozzles are made from. When you're replacing them, it's vital to have a close match for their dimensions and also to ensure the fabrication is suitable for local conditions."
Cooke said the materials used in the construction of filter nozzles affect how well they perform in different operating temperatures, and how well they withstand chemicals and general wear and tear.
"Our range includes filter nozzles constructed from stainless steel and standard polypropylene, as well as different specialised formulations to offer increased strength, durability and chemical resistance. These include glass-filled polypropylene, mineral-filled polypropylene and polyvinylideneflouride, or PVDF as it's known," said Cooke.
Tecpro advises on the best choice of filter nozzles for all types of applications including water treatment plants and municipal pools throughout Australia.
"We've never met a filter nozzle challenge we couldn't solve," said Mr Cooke. "Our range is available in 22 different models, eight standard stem lengths, eight types of thread and ten different slot widths, and we can even arrange for custom filter nozzles to be manufactured if necessary. As a result we can find an accurate match for any filter system of any age."
The filter nozzles distributed by Tecpro are made in Italy by ILMAP, a company with more than 40 years experience in designing and manufacturing filter nozzle solutions for water treatment systems in Europe and around the world.
"The ILMAP filter nozzles are precision-made and are highly regarded for the reliable dimensional accuracy of their slot sizes, which prevents the passage of particles," said Mr Cooke. "Of course getting the best outcome starts with having expert advice to help you choose the model that will capably deal with the demands placed on your system."
The technical team at Tecpro can advise on and recommend the optimal choice in filter nozzles for a wide variety of systems, whether it is a refurbishment of an existing filter or a completely new installation.
Tecpro
02 9634 3370
www.tecpro.com.au