FLEXIBLE MOTOR DRIVE CABLES ARE UV STABILISED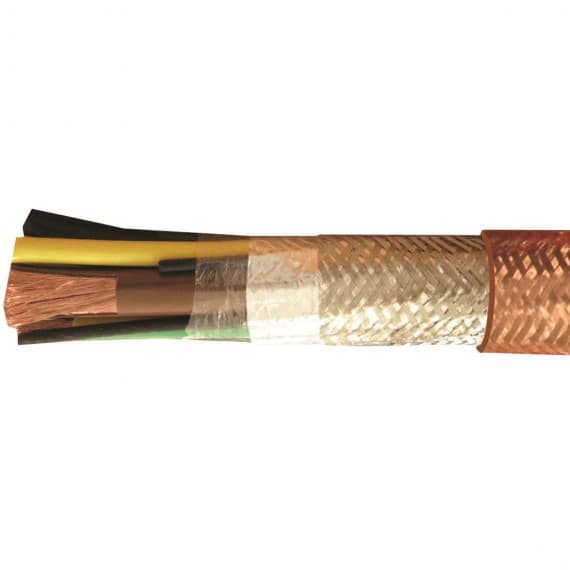 Treotham Automation offers a European made range of variable speed drive cables that have the additional benefit of a UV-stabilised outer sheath for greater reliability. Treoflex-UV EMC/VSD cables feature cross-linked XLPE core insulation to guarantee the maximum carrying capacity is achieved while maintaining a low cable capacitance in comparison to cables with PVC insulation.
The specially constructed flexible cables are suitable for both fixed installations and moveable connections in industrial equipment, process lines and machines operating in dry and damp rooms.
The standard cable stock ranges from 1.5 to 240mm². Larger sizes use a three-split-earth design that features a symmetrical three-core design that improves EMC compliance compared with the four-core version. The three-split-earth design also reduces the outer diameter of the cable, allowing for easier termination into cable glands.
Treotham offers a full range of Lapp EMC cable glands to compliment the EMC cables. The Skintop MS-M Brush brass cable gland with double lamella gasket is quick and easy to assemble, and has a 360° low-resistance screen contact. The Skintop MS-SC-M brass cable gland with low-resistance screen contact is a highly conductive, flexible EMC contact that is also easy to assemble.
Treotham Automation
1300 65 75 64
www.treotham.com.au