FLEXIBLE CABLES KEEP IT CLEAN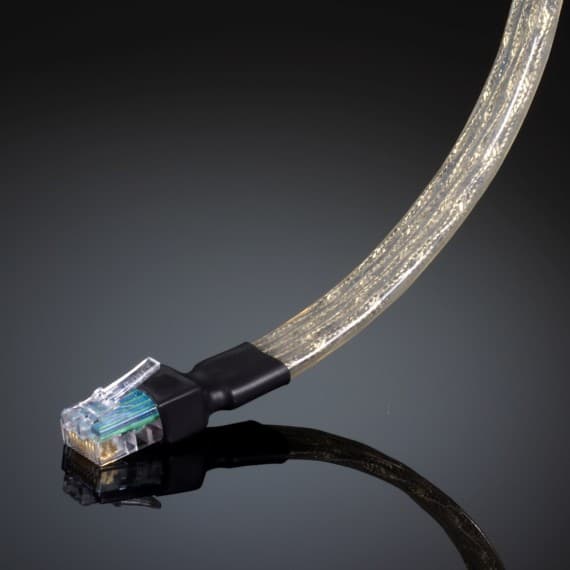 Rated for Class 1 clean room use, Treotham's highly flexible networking cables from Cicoil are free from halogens, do not shed surface particulates, are ideal for cryogenic environments and are excellent for use in semiconductor manufacturing equipment applications. In addition, the contamination-free network cables meet the air cleanliness requirements of ISO 146441, exceed the outgassing requirements of ASTM E595 and are suitable for vacuum environments as well.
Treotham's standard range of Cicoil network cables includes Ethernet (Cat 5e and Cat 6A), dual shielded CameraLink, controlled impedance, USB (2.0 and 3.0), flexible coax (50 and 75Ω), HDMI and FireWire cables. All types are available for quick delivery and are available assembled with connectors. In addition, Treotham offers anti-friction coatings, custom shapes and torsion designs by request.
Providing uninterrupted reliability and long term flex service life, the lightweight designs don't require internal lubricants and are an excellent alternative to round cables. Cicoil's patented extrusion process allows individual shielded power and signal pairs to be separately encased in a single flat cable, while also meeting applicable data network speed and electrical requirements. Spacing, insulation thickness and overall cable shape is precisely controlled and the rectangular cross-section allows multiple flat cables to be stacked with almost no wasted dead space between cables.
The crystal clear Flexx-Sil rubber outer jacket is self-healing from small punctures and will not wear, crack or deform due to long term exposure to deionised water, alcohol, tight routing, vibration, temperature extremes (-65 to +165°C), UV light, mechanical stress and many chemicals.
Cicoil's network cables are UL Recognised, CE Conforming, RoHS and REACH Compliant and are cured continuously, with no debris or material contamination in an automated, climate controlled environment.
Treotham Automation
1300 65 75 64
www.treotham.com.au