FLEET ATTRACTS INTERNATIONAL ATTENTION
03-08-2017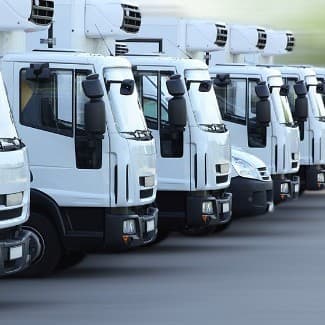 Allied Electronics Corporation Limited (Altron) has acquired 100% of the shareholding of Fleet Logistics, an Australian fleet management business based in New South Wales, Australia.
The group acquired Fleet Logistics as part of its strategy to strengthen its position in international markets.
Altron chief executive Mteto Nyati said on Friday that the acquisition would add to Altech Netstar's rapidly growing subscriber base in Australia and it will propel Altech Netstar as a dominant competitor in the fleet management industry in Australia, with an installed base of more than 40 000 vehicles.
It is not the first acquisition in Australia by Altech Netstar.
"In 2015, we acquired Pinpoint Communications in the Australian market. That acquisition helped Altech Netstar to leapfrog competitors in the fleet management and telematics space. Their strong research and development capabilities continue to provide the group with technology advantage. Altech Netstar is gaining share in fleet management and delivered a solid performance in our last financial year," Nyati said.
He added that the Fleet Logistics acquisition gave the group the scale in a market that is highly fragmented.
"It also extends our presence into new territories previously not covered by Pinpoint Communications. The combined operations will better serve both enterprise and government customers," he said.
Peter Takaendesa, a portfolio manager at Mergence Investment Managers, said the acquisition of Fleet Logistics fits well into Altron's turnaround plans, which involve exiting manufacturing operations and focusing on the information technology and telecommunications sectors.
"The change in group strategy has been supported by the recent appointment of a new group chief executive with experience in the new focus sectors of information technology and telecommunications," said Takaendesa.
He said the acquisition would help improve their size in the Australian market as well as marginally lift the group's geographic diversification.
"However, we note that Altron has not disclosed the full financial details of the transaction and has also not published a Stock Exchange News Service statement, suggesting that the acquisition is not material in the context of the Altron group. We have seen a clear trend of many South African industrial companies allocating more capital to Australia and Europe," Takaendesa said.
Altech Netstar managing director Harry Louw said the company had been working on this transaction for some time in the knowledge that it would provide Altech Netstar with a dominant foothold in Australia's local government market, which requires advanced and innovative solutions.
"Combining EZY2C solutions with Altech Netstar's wide range of solutions and low cost products will enable us to aggressively grow our business in Australia," Louw said.