FLAT CABLES FOR FREEZING TEMPERATURES FROM TREOTHAM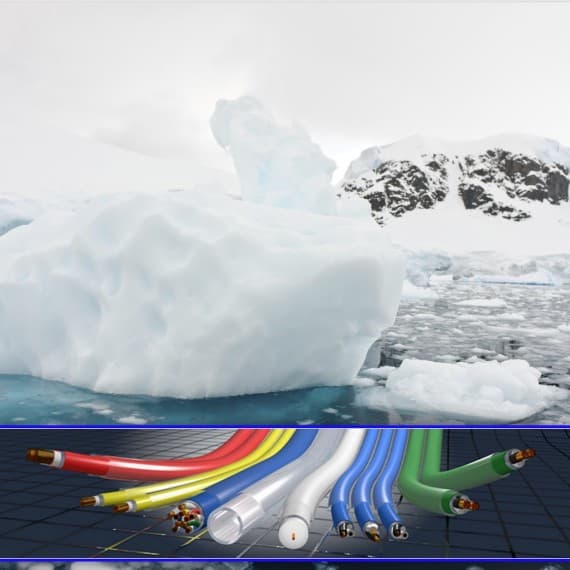 The Cicoil flat cables have been designed to provide reliability in harsh weather, freezing climates, cryogenic equipment and space applications, reaching operational temperatures as low as -65°C.
They are used in thousands of demanding applications and are ideal for use in land, air and marine equipment.
The cables have a deep freeze resistant Flexx-Sil rubber jacket that is highly flexible and will not deform, crack or wear due to long-term exposure in incredibly freezing temperatures.
The extremely durable jacket material is also self-healing, with small punctures and cable jacket damage easily being repaired in the field, offering a long service life.
Unlike many cables that become stiff and brittle when exposed to cold environments, Cicoil's unique Flexx-Sil rubber jacketed cables are not affected when exposed to ice, vibration, snow, saltwater submersion and most chemicals.
They can withstand physical shock, operational stress and temperatures of up to 260°C.
The cables are extremely rugged and are UV and ozone resistant.
They are an excellent alternative to PVC, Teflon, Neoprene and Polyurethane cables that tend to be less effective in colder applications.
The Cicoil cables are UL recognised, CE conforming, RoHS & REACH compliant and quality assurance certified to the ISO 9001 (AS9100) standard.
Treotham Automation
Ph: 02 9907 1788