FLAT CABLES ARE MADE FOR UNMANNED SYSTEMS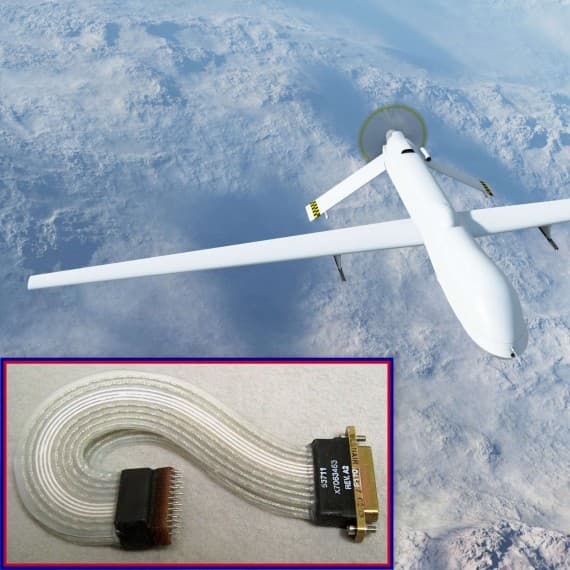 Treotham Automation has a range of kink resistant, rugged and space saving flat cables and assemblies from Cicoil that are ideal for use in unmanned systems, intelligent robotics and drone applications. The highly durable yet lightweight and flexible flat cables are designed to provide absolute reliability in mission critical applications.
Cicoil cables can incorporate multiple elements, including power conductors, shielded signal pairs, video and coax conductors. They can also include the company's patented StripMount fastening strip, all in the same compact cable design.
Cicoil's patented computer-controlled extrusion process allows each individual component to be placed in a flat parallel profile, precisely controlling the spacing of each component, insulation thickness and the overall cable shape. This ensures that conductors do not rub against each other or wear during operation and provides optimum EMI/RFI suppression.
The rectangular cross-section also allows multiple flat cables to be stacked, or layered, with almost no wasted dead space between cables, providing maximum conductor density for a given volume.
The unique outer jacket is self-healing from small punctures and will not wear, crack or deform due to long term exposure to vibration, sunlight, temperature extremes of -65 to +165°C, acid, submersion in water, sea ice, steam, coarse sand, flames, radiation, mechanical stress, humidity, ozone, UV light, fungus, high altitudes and many chemicals.
Treotham Automation
02 9907 1788
www.treotham.com.au