Flash signalling solution from NHP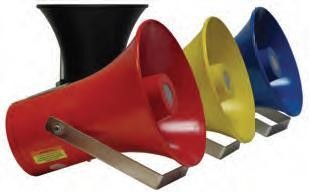 NHP, specialists in motor control and automation systems, now offers an extensive range of Moflash HAE signalling products.
The new products complement NHP's extensive Ex Hazardous Area Equipment range.
It includes electronic sounders, strobes and manual call points, all of which will be certified to IECEx and suitable for use in hazardous area Zones 1, 2, 21 and 22.
Manufactured using glass fibre reinforced polyester (GRP), these dust and weatherproof signalling products are ideal for hazardous area applications that include oil refineries, off-shore gas platforms, chemical/petrochemical and grain processing.
NHP Electrical Engineering Pty Ltd
Ph: 03 9429 2999