Fix that leaky roof now, there's more rain to come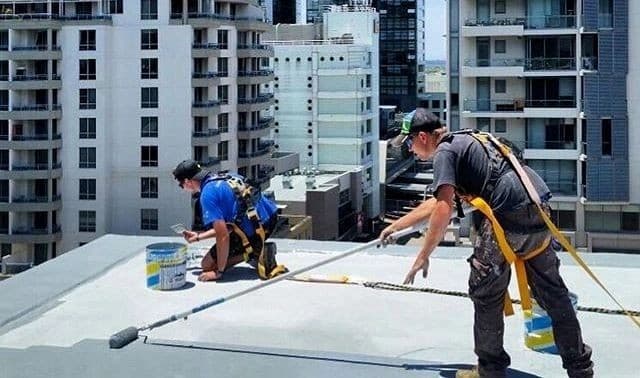 Have you noticed an unprecedented amount of rain? That's because Australia is in the peak of the La Niña effect bringing increased rainfall and lower temperatures.
So there's never been a better time to get the experts from Adseal to fix your warehouse or factory's roof.
"With the recent unseasonal summer weather, we've seen increasing enquiries and higher demand for our services," Adseal Managing Director Athol Stead tells Industry Update.
"We repair problematic leaks on rooves using unique products and provide our customers with long-term solutions."
For more than 20 years, Adseal has been refurbishing existing metal roofs using a tried and tested encapsulation membrane system designed to upgrade the weathered surface and extend its life.
Available treatments include rusted gutter box repair, leaking sheeting encapsulation, treatment/replacement of rusted flashings, and application of solar reflective heat reducing coatings.
Adseal is also provides a free report on your roof, complete with photos and recommended repairs.
"We're the specialists in forensically investigating problematic leaks," says Mr Stead.
"There are some jobs that plumbers just aren't equipped to take on."
​Typical roofing repair services include:
Removal and replacement of aged membrane roofing systems
Refurbishment of deteriorated membrane and metal roofs and gutters
Repair to facades and parapets
Replacement of failed joint sealing
Application of solar reflective coatings
Installation of durable surfaces or membranes in trafficable areas  
Typical waterproofing repair services include:
Damp proofing plant room floors
Repairs to lift pits and failed basement tanking
Relining leaking planter boxes
Repair of deteriorated concrete structures and membrane encapsulation
Application of barrier and impregnation products to damp walls
Repair to leaking balconies and decks
Corrosion mitigation systems due to salt, chemicals, cooling towers, or other
Specialist expansion joint sealing to building movement applications
Epoxy injection to bind up masonry surfaces or to reduce moisture attack
Contact Adseal at info@adsealgroup.com or visit www.adsealgroup.com