Five steps to improving safety in the workplace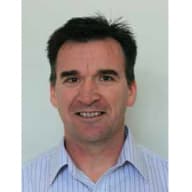 A client told me that one of the Senior Managers in his company sent an email to everyone in the organisation asking if they had any ideas about how to improve the "alarming safety performance."
On the positive side maybe he was trying to engage his employees in improvement opportunities?
On the other hand maybe he was really lost and was looking for answers.
If this sounds familiar or you are about to press the send button have a think about the following five steps to turn a big problem like "alarming safety performance" into some manageable steps that your team can really help you with.
If all is well in your business maybe have a look at Step 5 anyway!
Step 1: What is the problem?
When you have decided you want to make a change you have already made the first crucial step; you have recognised things need to change! The reason you have got to this point is in response to what I call the "trigger" event(s). Trigger events are typically an incident or change in management or maybe Regulator action.
Have a brainstorm with your people about what they perceive as the triggers and agree on a manageable number.
Step 2: How did we get to this point?
Once you have identified your triggers you need to decide how they happened – please keep to the facts only! There is no need to blame anyone – we are in this together. Ask the five "Why's". Why did that happen? Why did that happen? And so on. It's a good idea to have a facilitator to help you agree on 5 or 10 reasons why each of the triggers occurred.
Step 3: Minimum standards
The result of your 5 Whys should have given you a list of causes. Now have a look at what minimum standards you could put in place to prevent these. See if you can group your minimum standards together into clear and sensible "rules" such as "Never work on energised equipment," "Never walk under a suspended load," or "Always drive a vehicle under the speed limit."
Step 4: Engage
Your new rules can be used to address "the alarming safety performance" but please don't just send an email to everyone or simply post them on a notice board. It is important to engage with your people, to get them on board, to help them understand why these rules are useful, and gain some ownership. You need them to be in partnership with you on this.
Step 5: Review
Effective systems need to be reviewed and learning's from the review fed back into Step 1. After six months have a look and see if your standards have made any difference to the safety performance, talk with the team from Step 4 to see what they think, and, if you think it is necessary update and refresh them.
Five steps is part of the Journey Program, a simple way to improve injury risk.
* Dr Marcus Cattani is the Director & Principal of Cattani Consulting.