FIVE BENEFITS OF CONTRACT POWER FOR BUSINESSES IN THE RESOURCE SECTOR
10-01-2017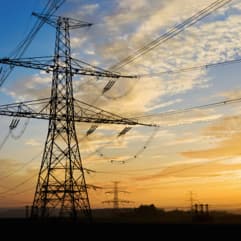 From the increase in demand for renewable energy sources in Australia to the shifting market demand from the big coal importers, mining, oil and gas businesses continue to have an unpredictable and volatile ride ahead of them. The companies that will emerge from this transition period with success are those that can adapt to the changes in demand – and can find ways to streamline their business. One of the most effective ways for resource companies to save money, while at the same time boosting reliability and efficiency, is using contract power.
Using a contract model to power your mine or other remote site is the key to getting the dependable energy you require for the entire life of the site, and increasing your bottom line. With a reduction in investment in the industry, fewer financing options are available today, making running a tight ship more important than ever before. Here is a look at the benefits of contract power to help you get the most out of your next project.
Reduce upfront costs
When setting up operations at a mine or a gas or oil site, plenty of capital needs to be available in order to get things set up, from transporting equipment to preparing the site for workers. With a contract power structure, making a hefty initial investment isn't necessary when it comes to your electricity source. With suppliers like KPS Power Generation, you only pay a fixed monthly tariff for your electricity. This covers power station construction, project management, as well as maintenance, giving your business a cost-effective solution for power generation.
Freedom to invest in other needs
A contract structure also frees up capital that you can use for other investments that your business may require. This is a huge benefit for today's resource companies who should be flexible enough to weather sudden changes in the market and who don't want to see a slow down in operations just because there aren't enough funds for unexpected issues, such as a new piece of equipment that needs to be brought in or repaired.
Greater power availability
Having reliable electricity at your site 24/7 is a must in order to maintain steady production. As a resource business owner you can't afford to have downtime issues because of an unreliable power source. This is one of the greatest advantages of using a contract agreement; your power generation company makes sure you get the flow of electricity that you need so you know you can depend on your power source while your site is in operation.
More efficient power source
With contract power, you can also expect lower fuel costs. When you partner with a company that is committed to using new technologies and premium equipment in order to boost energy efficiency and reduce waste, you can expect lower energy costs.
Simplicity
With a traditional contract, generation companies strive to get you the lowest possible costs upfront so you'll take the contract, which means essentials like fuel efficiency – as well as reliability and maintenance – get sacrificed. You'll probably end up paying much more over the life of the site, and you'll have to deal with slow-downs from poor availability, maintenance issues, and other problems.
With contract power, you can enjoy one, predictable monthly payment and simplified paperwork along with your efficient, dependable power source.
Opting for a long-term contractual agreement with a power generation company that takes care of your power source every step of the way is a step in the right direction for Australian resource businesses.
KPS offers a forward-thinking build, own and maintain (BOM) electricity supply contract that will give you reliable power for the full site lifecycle at the best value.
Jayde Ferguson writes for KPS Power Africa – the leading contract power supplier to the resource sector. You can catch her on Google+.